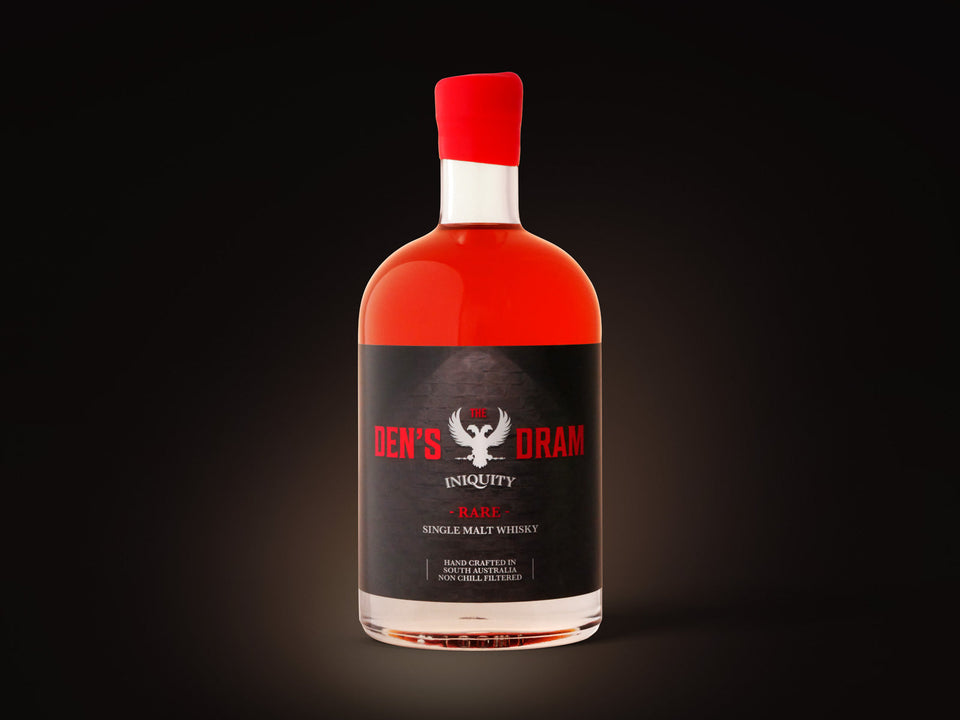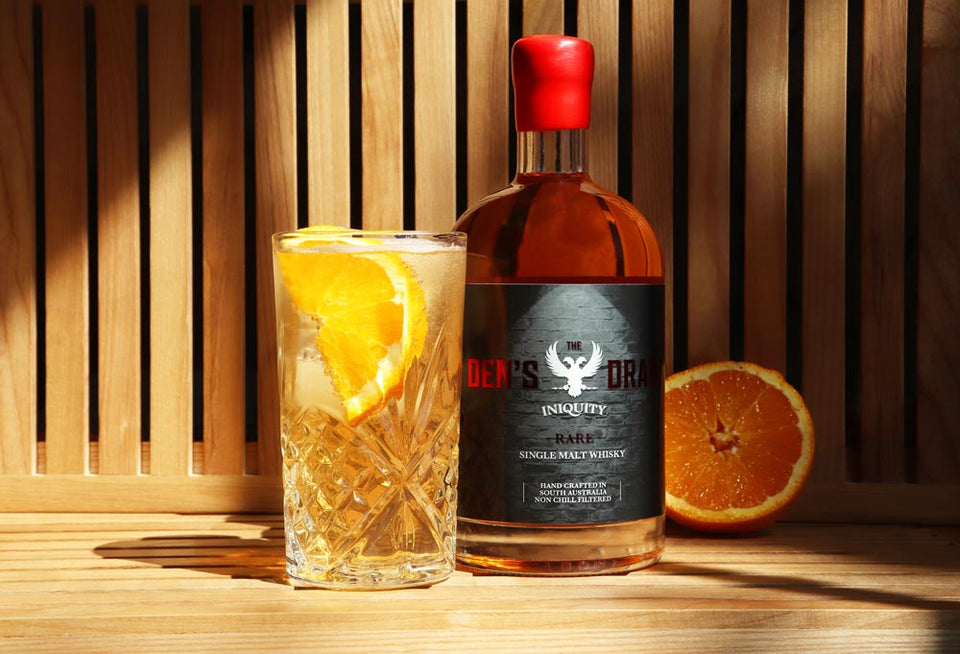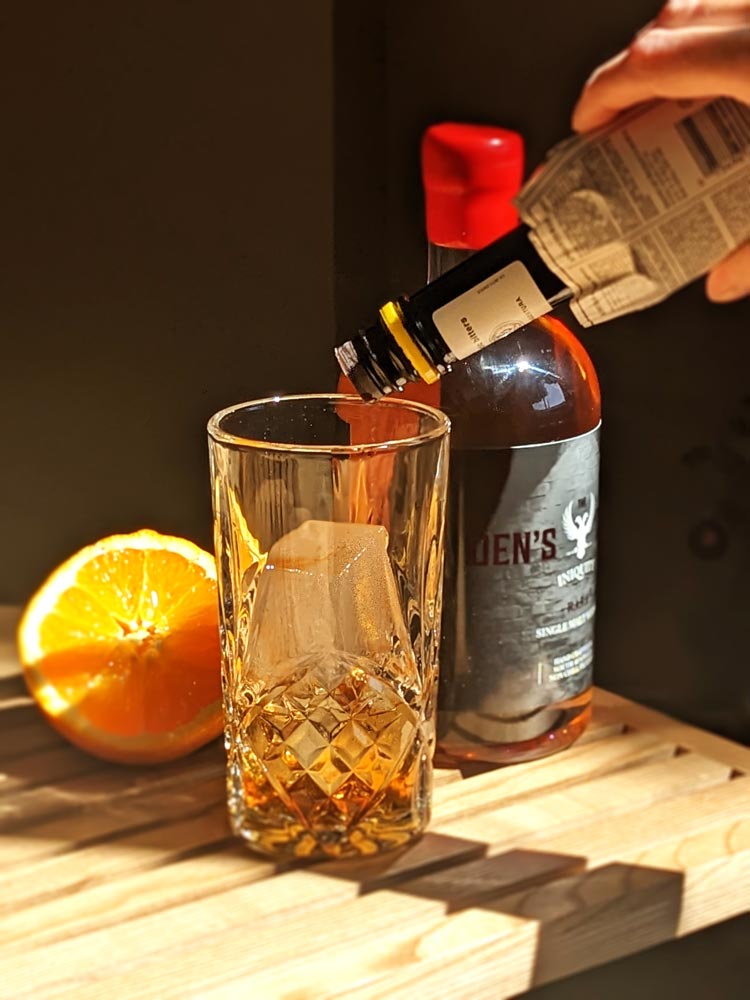 Iniquity Den's Dram – Lazy Daze
DDLAZYDAZE-700
A whisky for summer, and or breakfast!
Nose
Light and approachable with tropical fruits and a hint of citrus.

Palate
Softly, softly, with mangoes, pineapple and a hint of banana. The spirit coats the tongue and palate in a most satisfying manner that is weirdly refreshing and totally unexpected.
Finish
Subtle, but very long, gentle and quite pleasant.
Provenance
First fill Heaven Hill bourbon cask, tweaked with Shiraz cask matured and smokey whisky.
3 Year Old Bourbon Barrel - Tweaked
40% ABV  
Comment
Some might call it a Breakfast Whisky. We call it a Summer Whisky because it isn't PC to be drinking all day! It is light and sophisticated and the tropical fruit notes, especially pineapple, on the nose and palate carry through to the finish. It is very easy drinking indeed, but with enough character to work as a winter warmer consumed neat. If you are looking for a thirst quencher this summer we recommend it over ice, with lemonade and a splash of orange bitters. Garnish with a slice of orange.