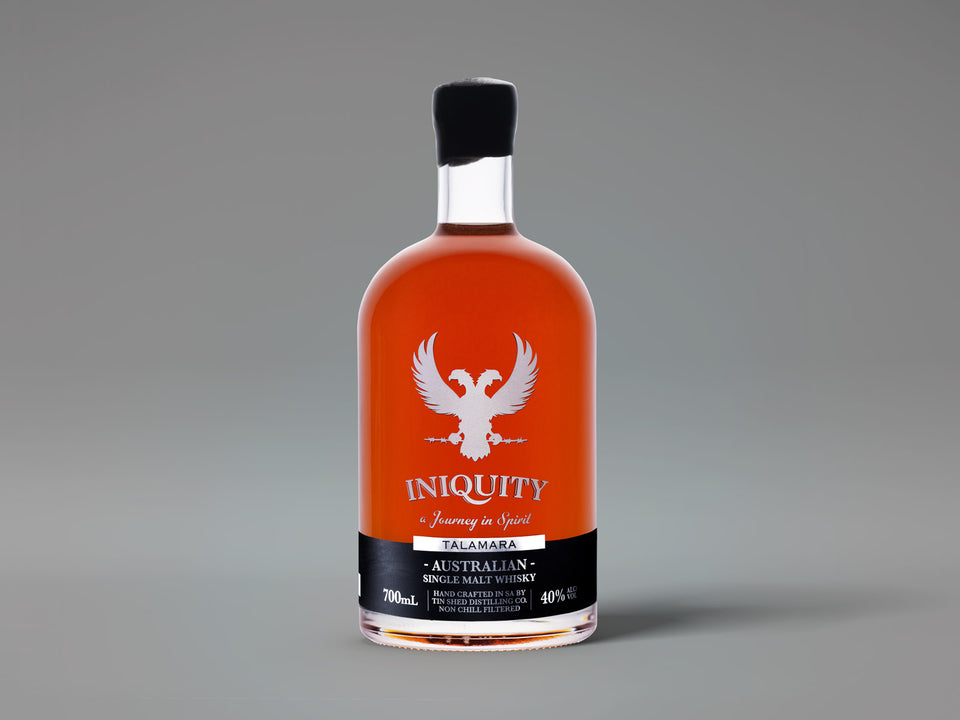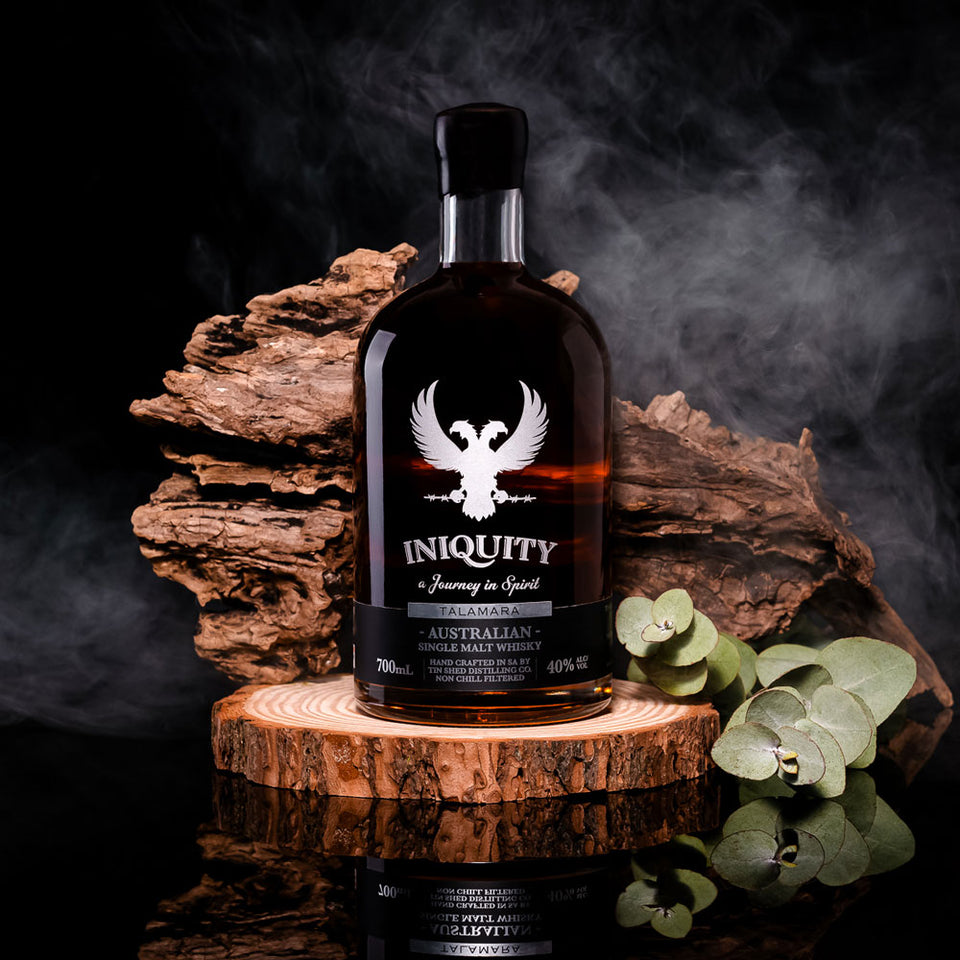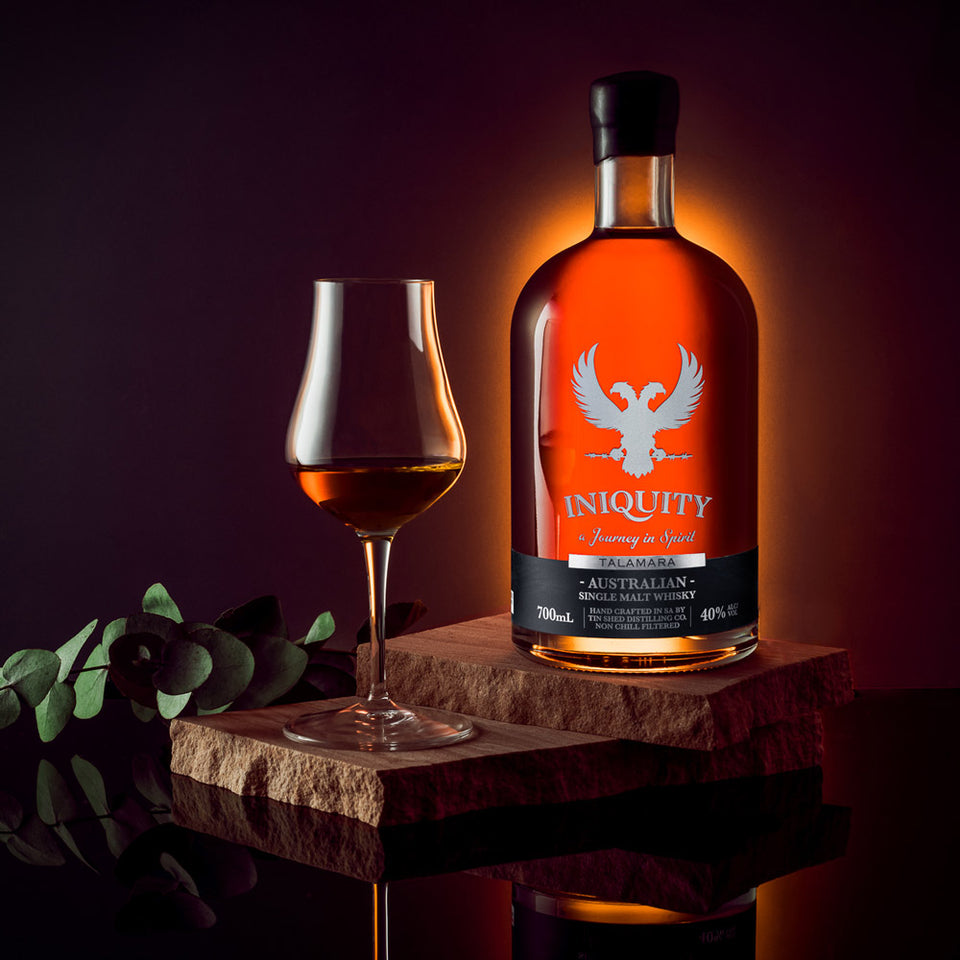 Iniquity Whisky Talamara
TALAMARA-700
Tasting Notes
Nose
Cedar, dry grass or burnt stubble, burnt toast. A well-integrated and complex nose.

Palate
Bread and marzipan, full bodied with a hint of fruit and an even fainter hint of burnt snags and BBQ ash.

Finish
The finish is long and almost delicate with overtones of malt.

Provenance

40% ABV
4YO Shiraz Casks

4YO Shiraz casks, finished in a mix of port and sherry casks, predominately American Oak. Very lightly peated with peat from the Parawa property originally named Talamara.

Comment
A very pleasant whisky with notes of berries. An easy drinking dram with a sweet finish that is very rewarding once you start pulling it apart.