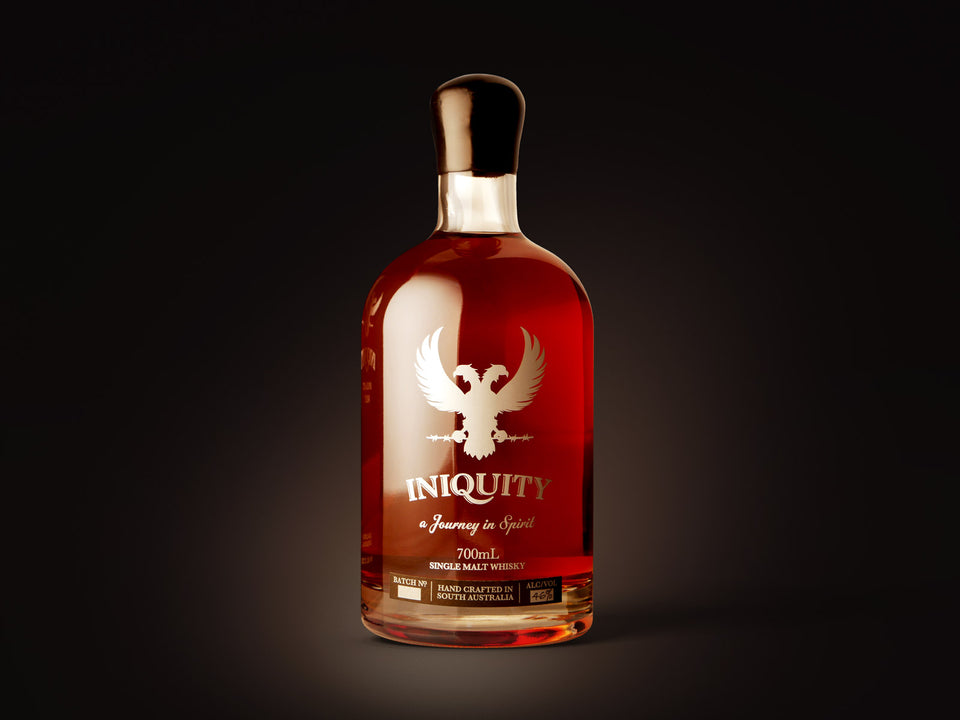 Iniquity Whisky Silver Batch No. 004
Tasting Notes
Colour
Amber gold with red and orange highlights – colour rating 5.2
Nose
Varnish, shoe polish, nutmeg, slight hint of soot, coffee cream biscuit, caramel, ginger, woody herbs (rosemary and thyme). Gets more cut pine and spice over time.
Palate
Big, sweet, herby and woody, nuts and spices (nutmeg, cinnamon, allspice), pine and cream.
Finish
Warm and slightly sour, typically Australian. Pine wood with a slightly tannic tail.
Provenance
American oak port casks featuring a few sherry staves for added complexity.
46% ABV
2 YO
Comment
Good even package, everything melds together well. The whole is greater than the sum of the parts.