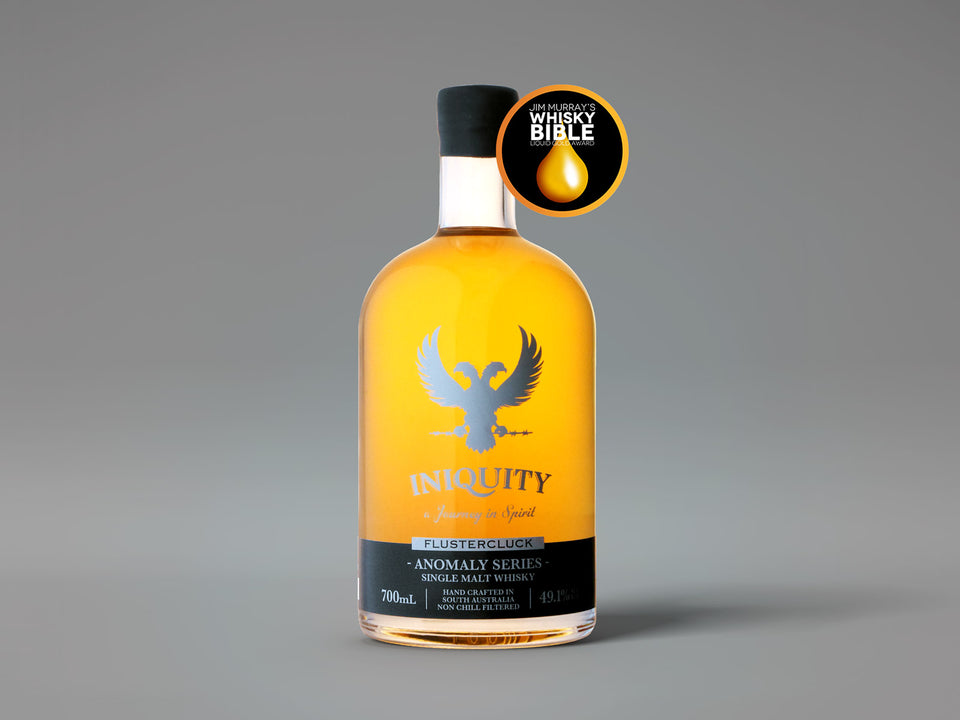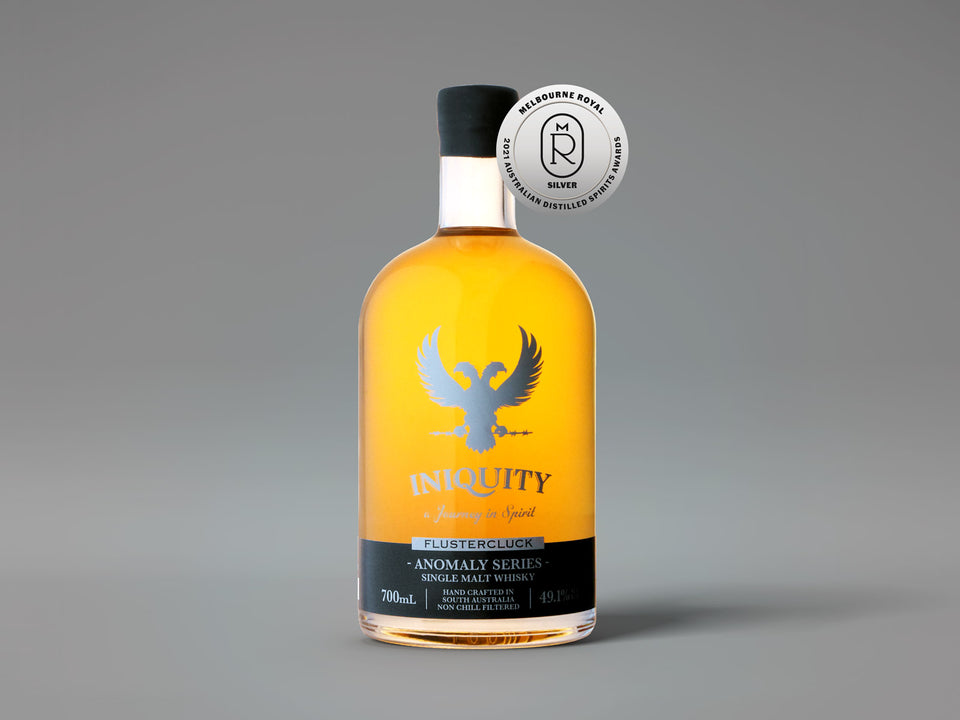 Iniquity Whisky Anomaly Series — Flustercluck
ASFLUSTER-700
Awards
Liquid Gold - Best Australian Single Malt, Best Southern Hemisphere Whisky - Jim Murray's Whisky Bible 2022
Silver - 2021 Australian Distilled Spirits Awards (ADSA)

Tasting Notes
Colour
Deep straw gold

Nose
Smoke and peat, pineapple and tropical fruit. American oak spices – vanilla and cinnamon, Orios biscuits, cookies & cream.
Palate
An initial explosion of overwhelming flavours that settles down to sweet toffee and caramello chocolate once the smoke throttles back.
Finish
The finish is very long and lingering buttery chocolate with a resurgence of the smoke towards the very end.
Provenance
49.1% ABV
Single ex Heaven Hill Bourbon cask #188
2 YO
Comment
A well balanced and delicious whisky that dances on the tongue and leaves you wanting more.
The name Flustercluck is a technical term borrowed from the flagpole industry and refers to the fortuitous stuff ups that contributed to this fine whisky. The spirit was mistakenly filled into the cask at a very low 48% ABV. The spirit was made from malt that had been smoked with Tasmanian rather than South Australian peat. The cask was "temporarily" stored for most of its time in the highest and hottest racks just under the roof. The stuff ups kept rolling with delays in packaging and labelling which luckily had no effect on the quality of the liquid inside.
If you want to know more about The Flustercluck, watch the video below.