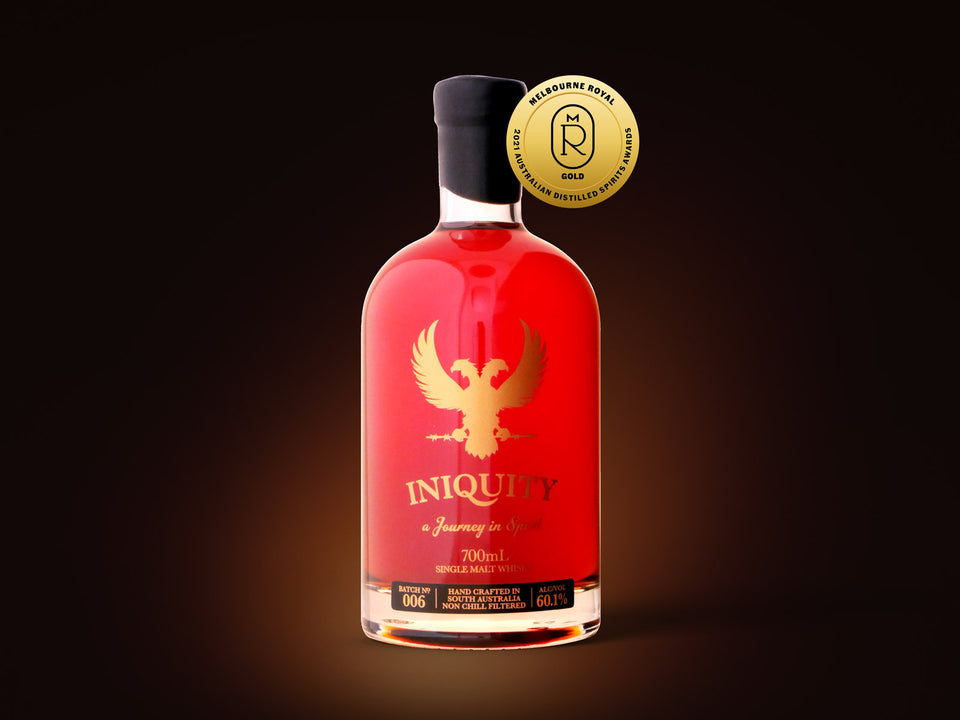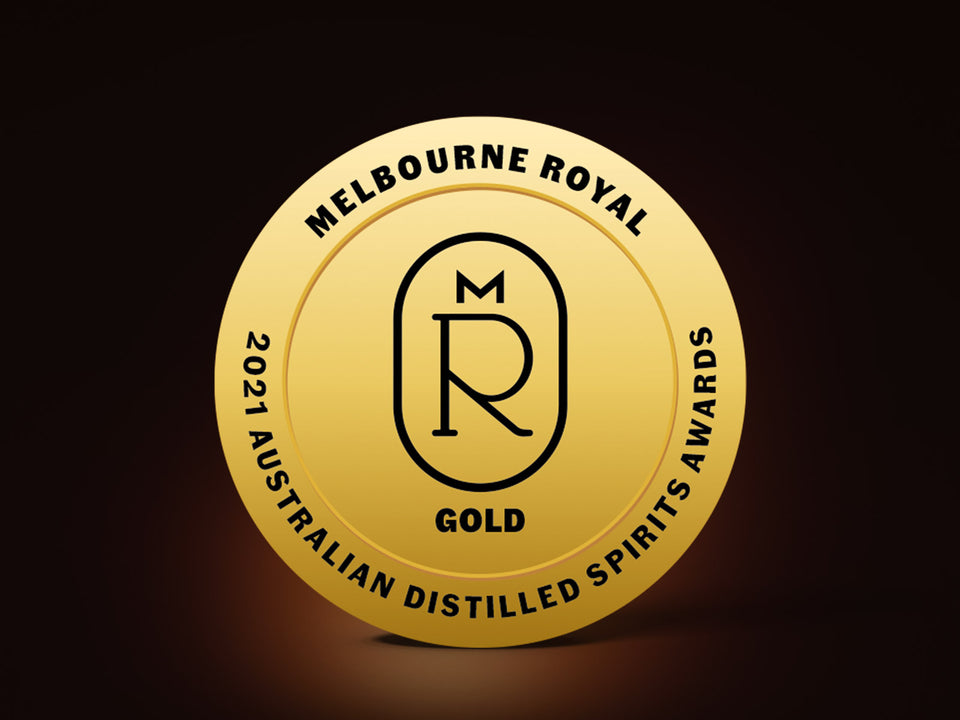 Iniquity Whisky Gold Batch No. 006
GB006-700
Awards
Gold - 2021 Australian Distilled Spirits Awards (ADSA)

Tasting Notes
Nose
The overall first impression on the nose is of sherry notes with hints of cedar or fresh cut Douglas Fir. Notes of the Scottish Dundee bitter Marmalade with lime citrus. For such high strength alcohol there is almost no alcohol burn, it is warming without burning.

Palate
There is a healthy alcohol tongue tingle and once again, warmth without heat. There lovely, creamy, high octane mouth feel followed by the marmalade and notes of polished wood.

Finish
Autumnal leaves and sherry notes that is surprisingly gentle with a long, sour plum tail and well integrated oak.

Provenance

60.1% ABV

2YO
Originally filled into a single Shiraz 225 litre cask in November 2017, six months prior decanting the cask was topped up with 2 YO Heaven Hill bourbon cask whisky to add complexity and take the sharp edge off the Shiraz cask whisky.

Comment
Add just a little water and the journey in spirit accelerates! The nose goes into overdrive with stewed plums and heavier sherry notes, which is strange for a Shiraz cask. There is orange sherbet on the palate and the lime is replaced with lemon. Add even more water and the turbo kicks in with this journey in spirit. The palate gets softer and smoother but the sensations are amplified and the finish luxurious.