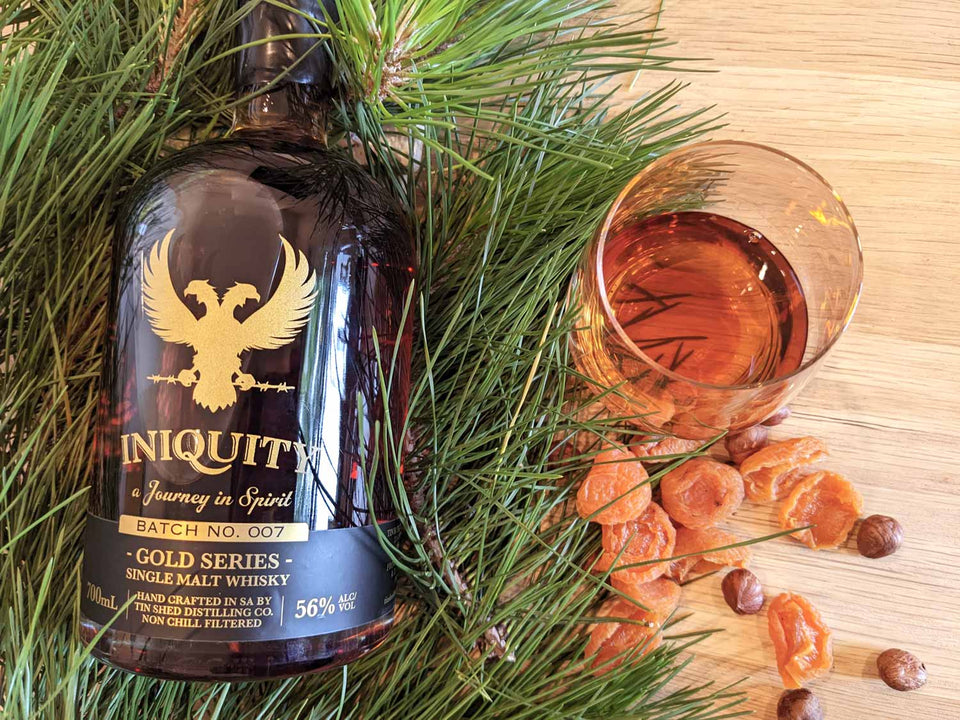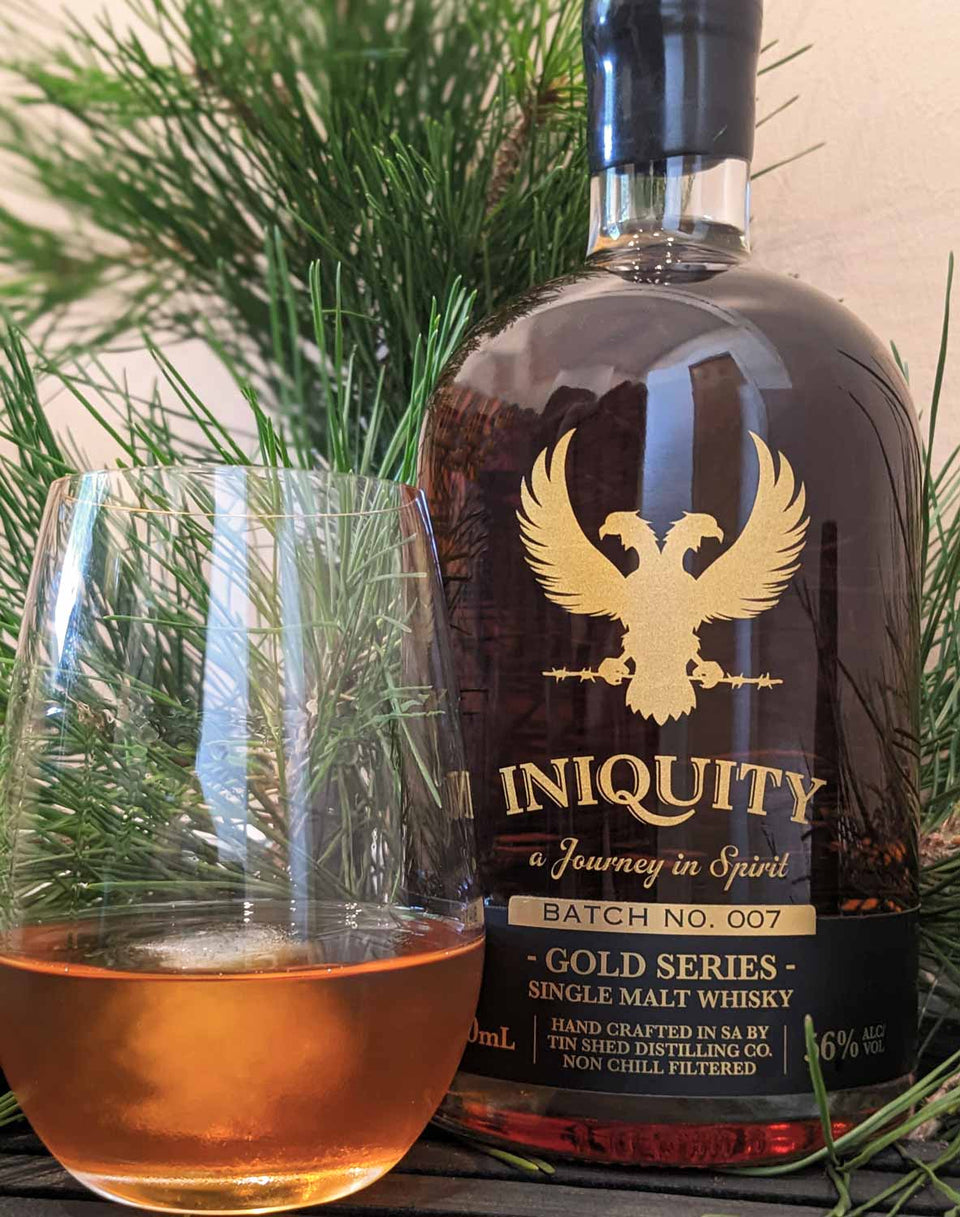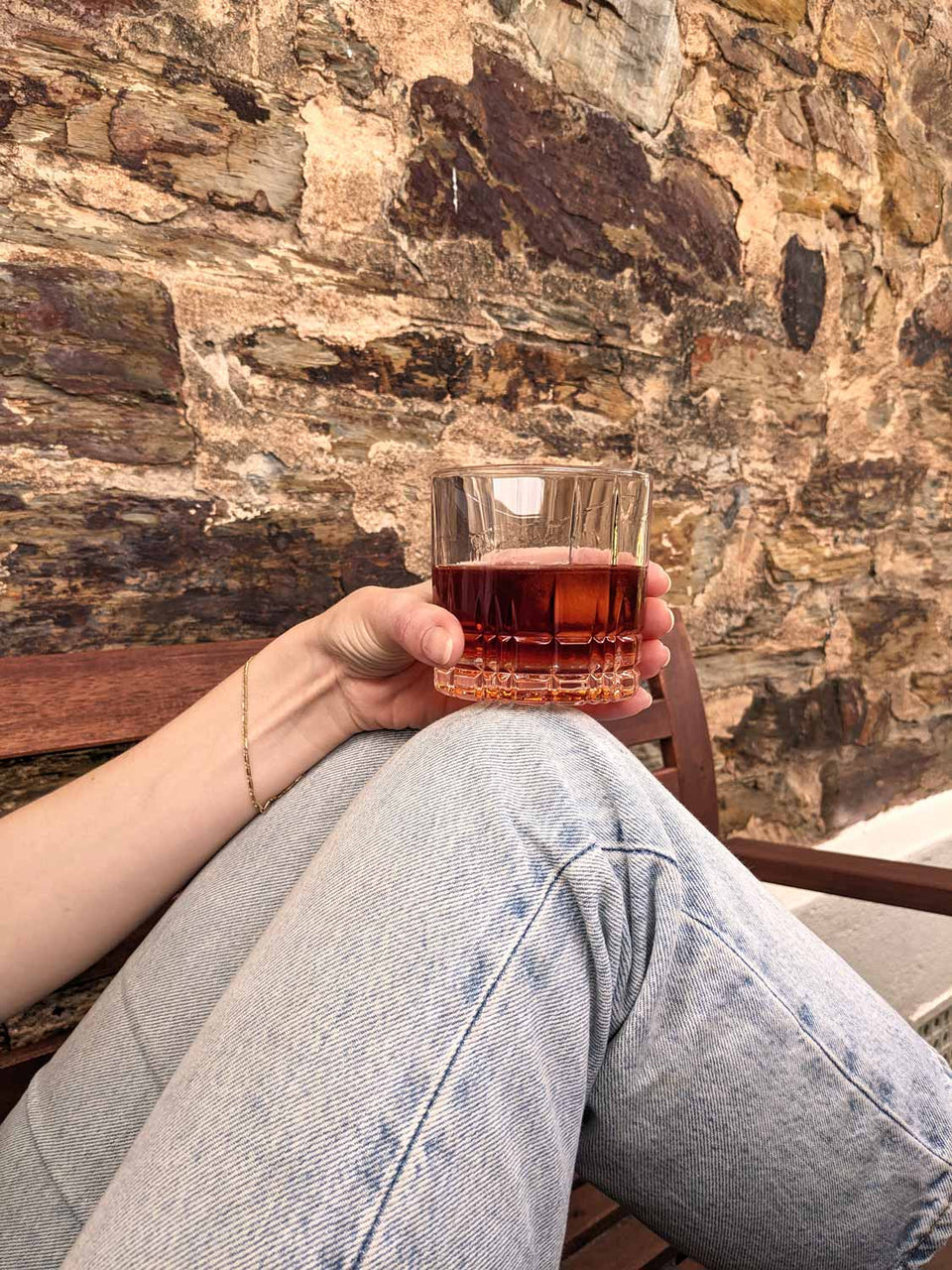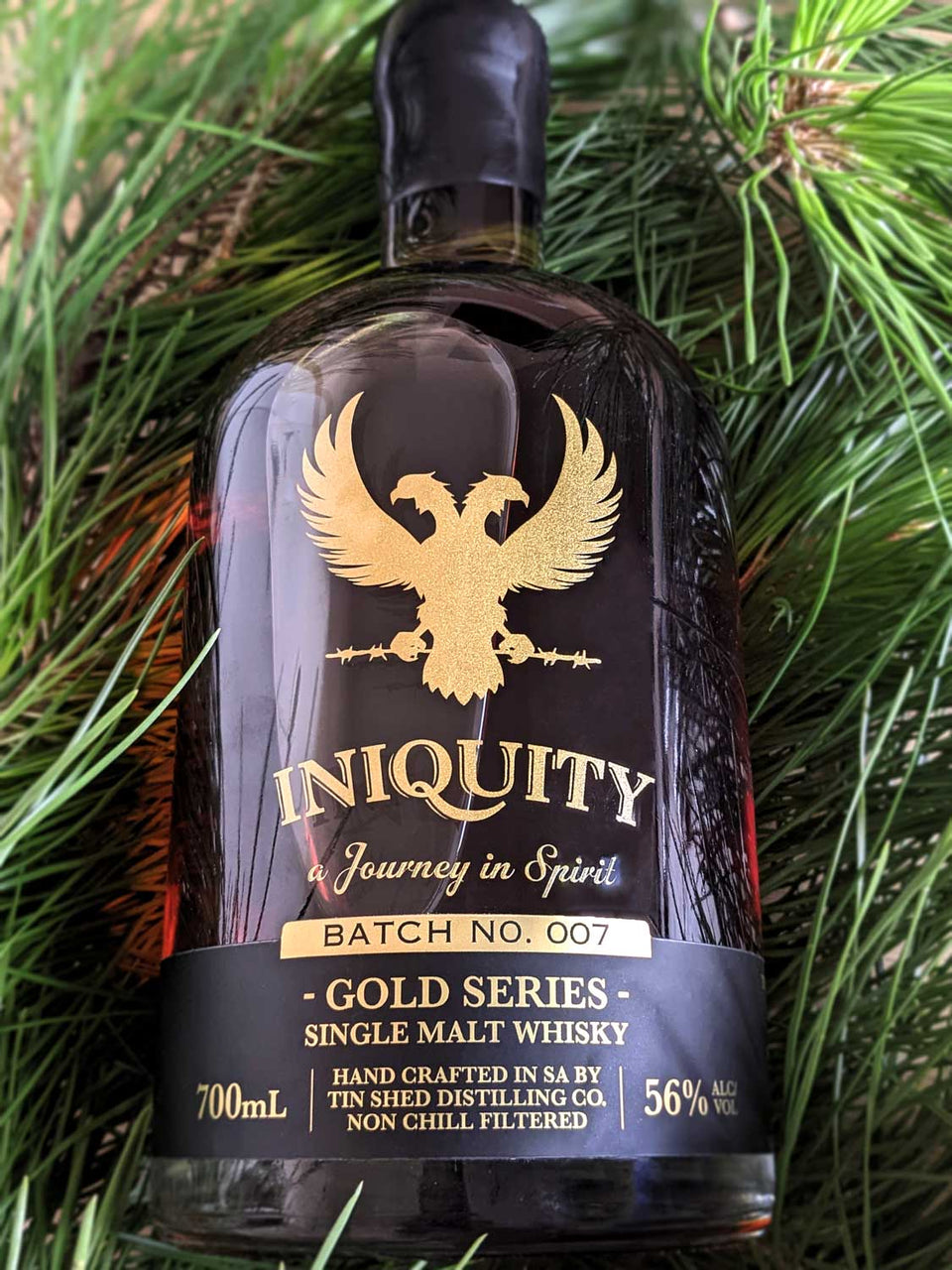 Iniquity Whisky Gold Batch No. 007
GB007-700
Tasting Notes

Nose
This is a gorgeous nose that makes you want to climb in the glass with the whisky. There is a lot going on here with notes of toffee, treacle, maple syrup, molasses, dried stone fruits, ginger snaps, pine needles, that mint Aero chocolate bar, sandalwood, gummy bears and cream sherry.

Palate
There is a healthy alcohol tongue tingle and once again, warmth without heat. The silky smooth mouth feel is a sensual pleasure followed by flavours of burnt caramel, burnt apricot or fig jam, Jaffas, more rich caramel and toffee.

Finish
Hazelnuts and roasted chestnuts, but in truth this whisky is so well integrated that picking out individual flavours is challenging in a finish that lingers and evolves in a kaleidoscope of sensations that leaves you wanting more, and more, and more... 
Provenance

56% ABV
5YO
This is a single 225 litre, American Oak Port cask that has been teaspooned with both a Shiraz cask whisky and a peated cask whisky of the same age.
Comment
Add just a little water and the journey in spirit continues. The teaspooning took the sharp edges of an already delightful dram and lights the afterburners on a stellar whisky.