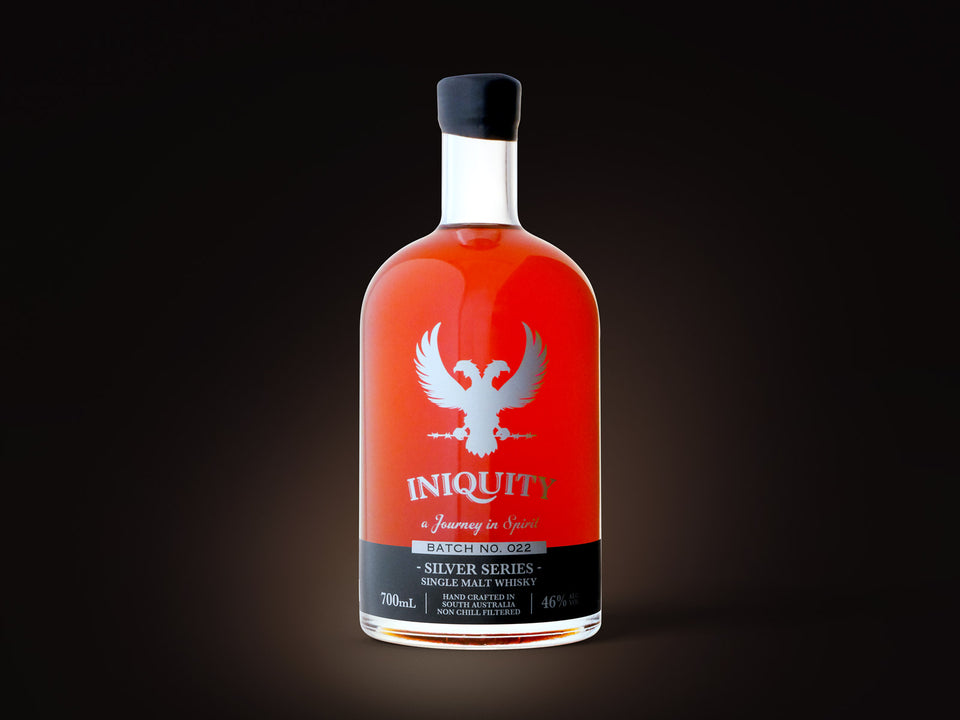 Iniquity Whisky Silver Batch No. 022
B022-700
Tasting Notes
Nose
A hint of pipe tobacco, cut grass and wet stubble. There is also a waft of ginger snaps, fresh baked biscuits, faint orange pith and orange juice.
Palate
Lively, with fresh squeezed orange juice and silky smooth Jaffas with good balance.
Finish
A long and even finish with the chocolate and orange in the Jaffas dancing a tango on the tongue.
Provenance

46% ABV
4YO
Matured in 2 x second fill, American Oak port casks
Comment
The longer you sit on it, the more this whisky reveals its secrets. A very pleasant dram, to be savoured, not swigged!