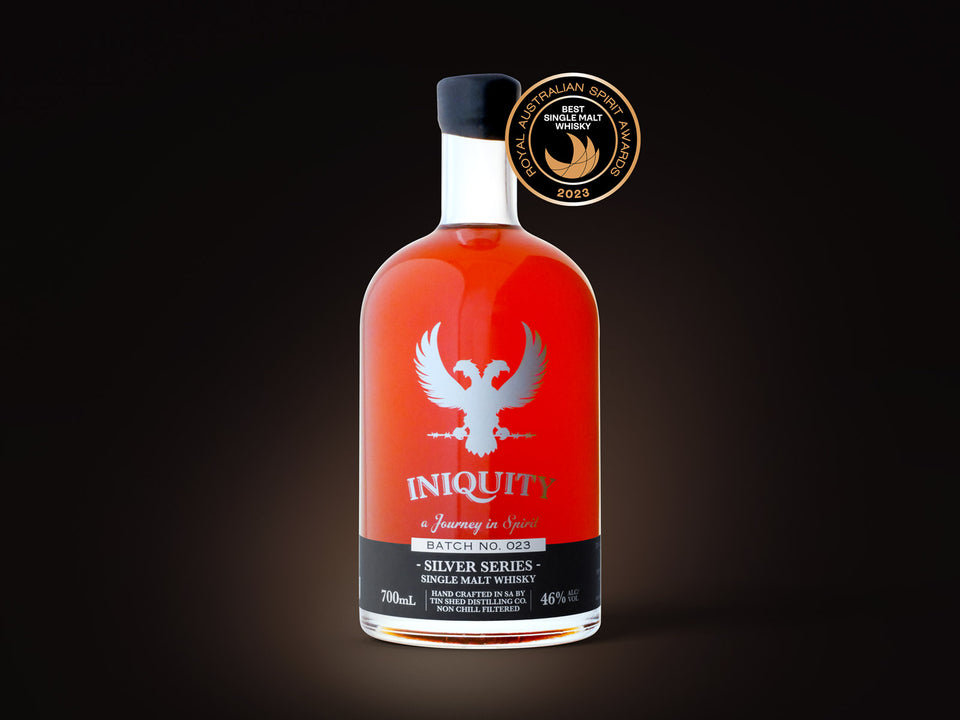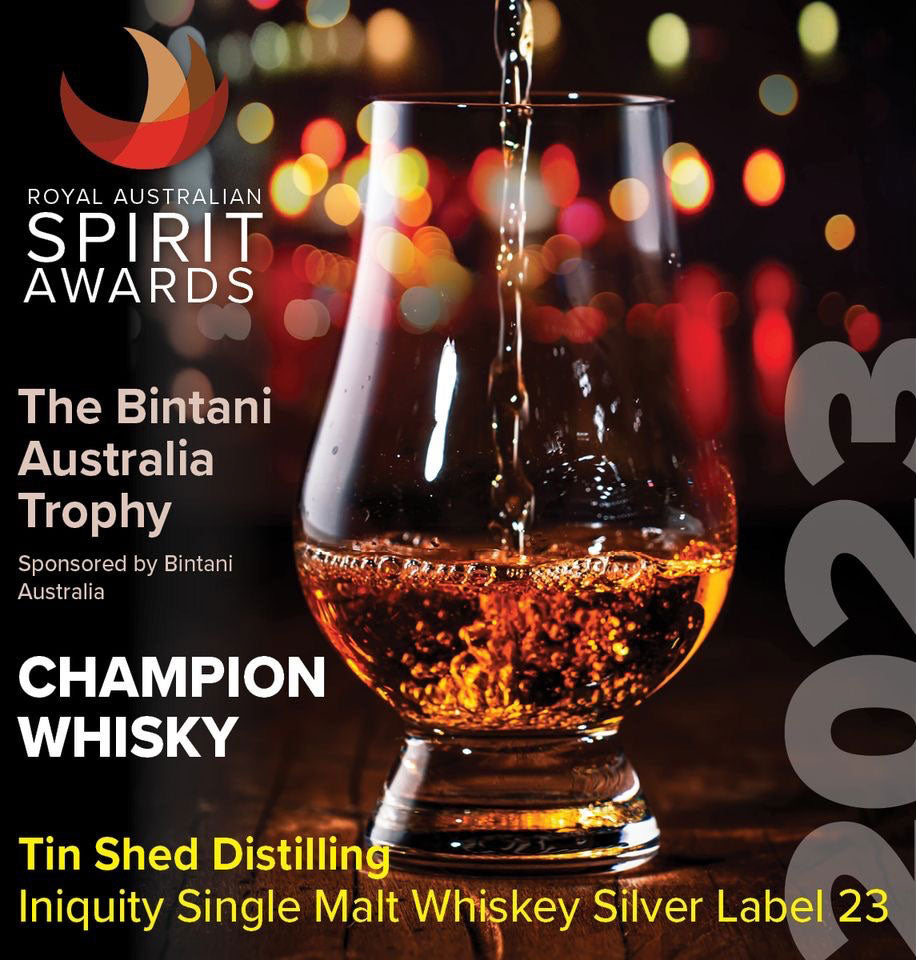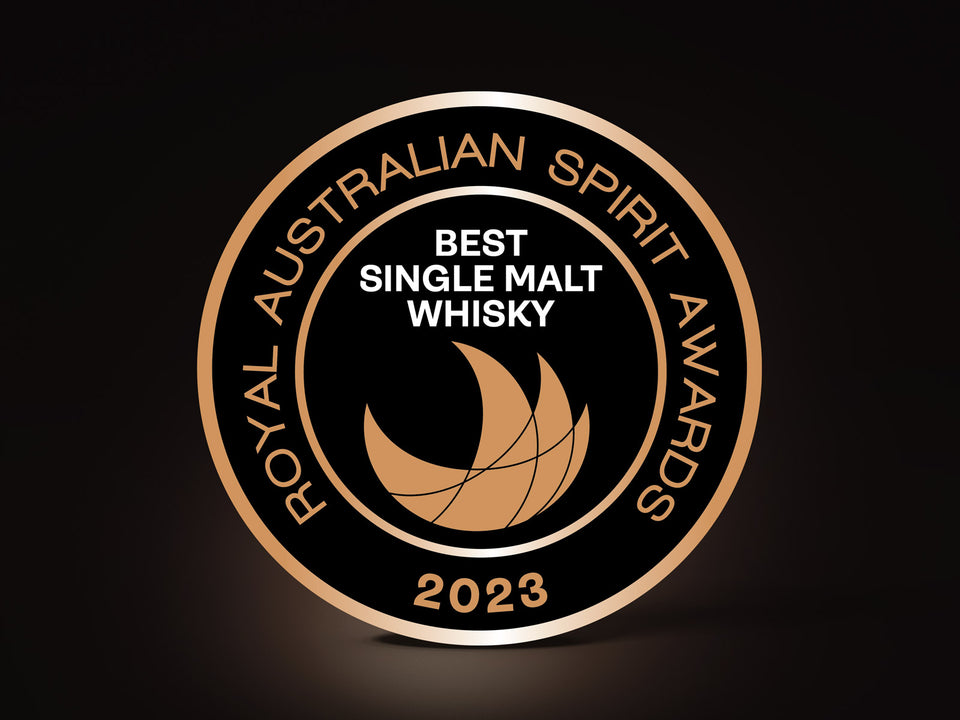 Iniquity Whisky Silver Batch No. 023
B023-700
Awards
Gold - 2023 Royal Australian Spirit Awards - Best Single Malt Whisky
The Bintani Australia Trophy for 'Champion Whisky' - 2023 Royal Australian Spirit Awards
Tasting Notes
Nose
On the nose we find typical Iniquity sweet toffee, caramel, herbs, lime zest, orange sherbert, glazed fruit, musk lollies flowers and the pink marshmallows. There is curiously a faint note of Barrel Char.
Palate
Herbaceous and mint with a big, rich smooth mouthfeel.  The caramel re-appears
Finish
Ginger snaps spiciness, orange, mint, sultanas and prunes.
Provenance

46% ABV
3 YO Port, Sherry & Bourbon Casks
47.8 % 1st fill 4 YO Sherry US Oak
49.8% 1st fill 3 YO Port cask US Oak
2.4% 1st fill 2YO Bourbon that had originally spent 1 year in a 1st fill Shiraz cask
Comment
We put our blender, Vic, through the hoops with this one. He was challenged to make our classic core range silver label batch 23 along traditional, for us at least, lines.  Batch 23 had to exhibit all of our characteristic traits of honey, toffee, caramel, chocolate and herbs, but better than any of the first 22 batches.
Traditionally the silver labels are port or sherry matured in style, or a mix. Vic spent days picking through our barrel racks and eventually selected a near perfect 4YO, 1st fill sherry barrel that exhibited all the flavour and spice that you would expect from such a barrel, but the tail was a little rough and a tad too hot. To marry with this Vic found a 1st fill port barrel that had all the typical port characteristics, but light on tannins and surprisingly light in heat for a cask strength whisky straight from the barrel. The marriage was good, but, adding a tad of a whisky initially aged in a shiraz barrel for 1 year, followed by 2 more years in a bourbon barrel raised the stakes, elevating the whisky from good to sublime.
Batch 23 was being bottled and launched in 2023. Batch 24 is unlikely to be ready before 2024, so this is it for this year as far as silver label releases go. Available in both 500ml and 700ml bottles and delivered in our unique "Z" box.