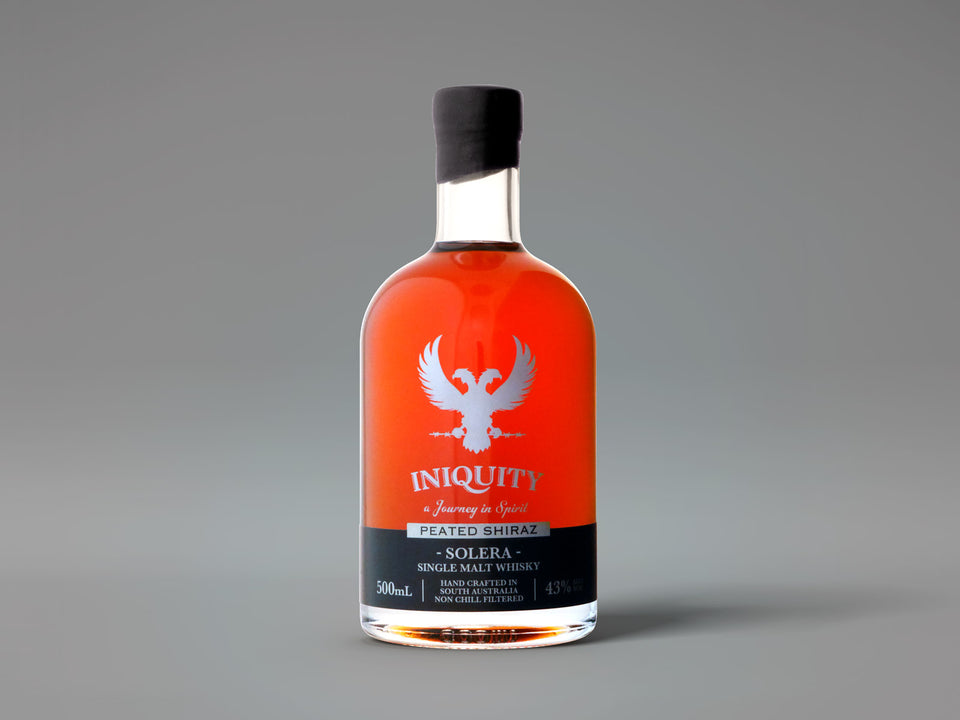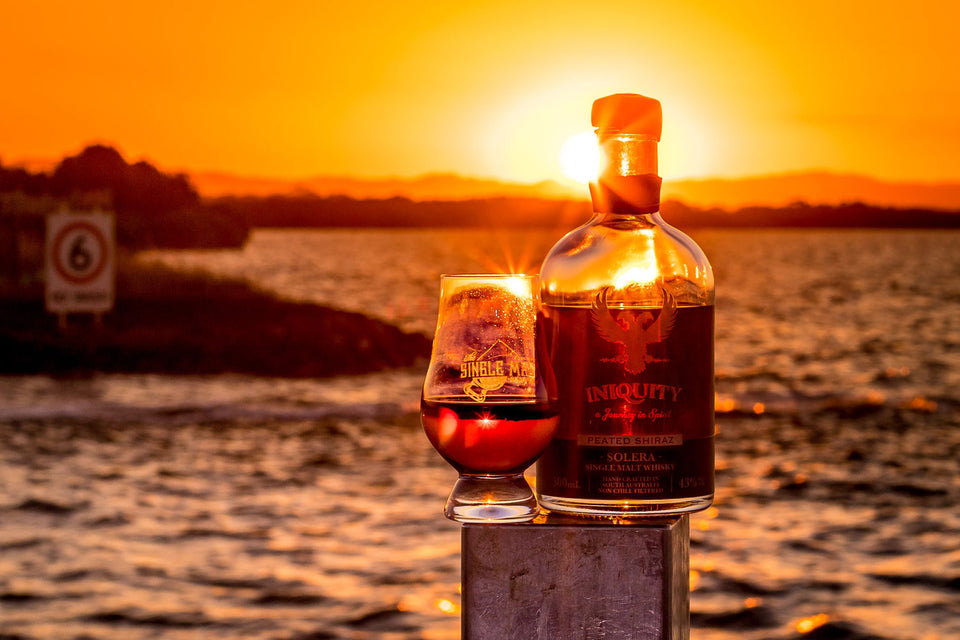 Iniquity Whisky Solera
SOLERA-500
Awards
Bronze - 2021 Australian Distilled Spirits Awards (ADSA)

Tasting Notes
Nose
On the nose there is instant smoke, a campfire after rain.  There is a hint of well aged wine and a winter bush BBQ with smokey bacon on the hot plate.

Palate
There is a gentle, round, full mouthfeel with sweet smokiness.  There is tell tale evidence of the Shiraz influence, but with no astringency.  Lastly there are some stone fruit and orange citrus flavours.
Finish
Long and lingering that initially builds before fading away over time.
Provenance

43% ABV
2YO

A Solera style whisky primarily aged in Barossa Valley shiraz barrels.

Comment
A well balanced whisky that is delicious neat or over ice, but has sufficient character to be excellent in both cocktails and served with mixers.