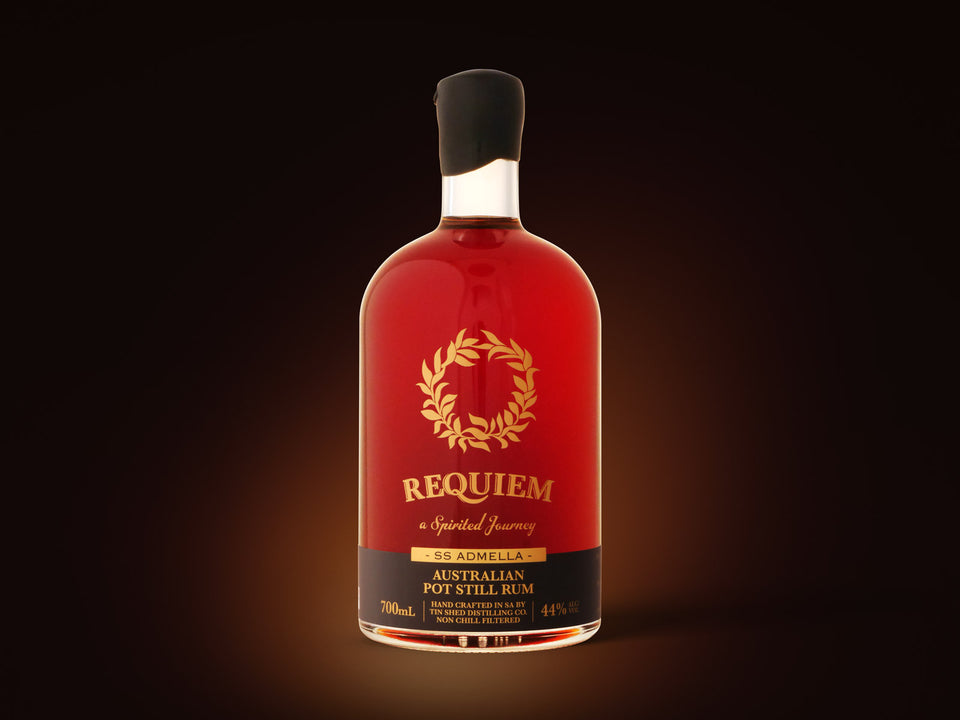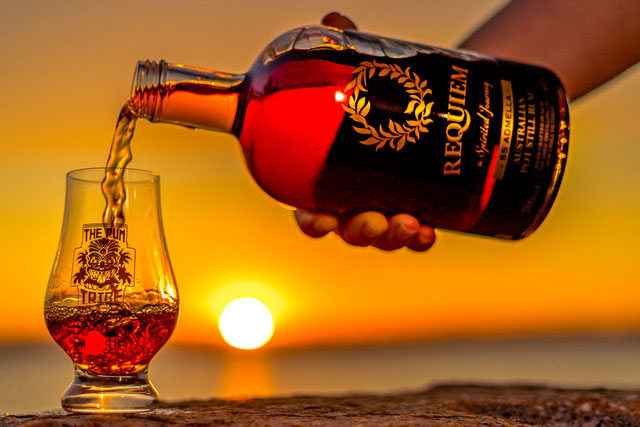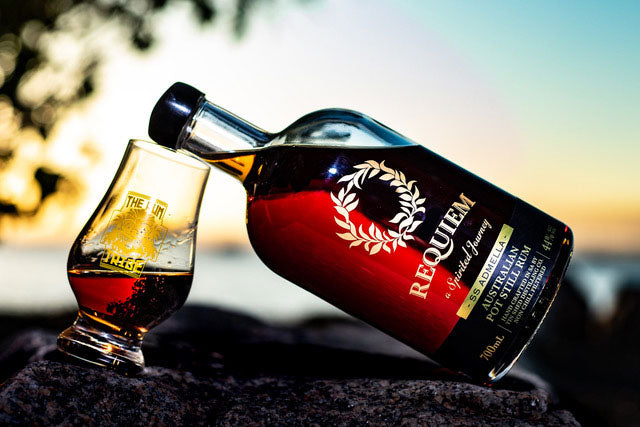 Requiem Rum SS Admella
ADMELLA-700
Tasting Notes
Colour
Rich red mahogany in colour.
Nose
Up front there is molasses, Dutch Liquorice and cola notes competing vigorously for your attention with the cola winning sometimes and the molasses at other times.

Palate 

The Dutch liquorice comes back into play on the palate along with the aforementioned cola and molasses, treacle, marzipan and glace cherries.

Finish 

A salty finish with salted caramel notes lingering and leaving you looking for more…
A heavy sipping rum, yum!

Provenance

Australian Pot Still Rum
Non-chill-filtered
44% ABV

5 YO
Initially in a 2nd fill American Oak Shiraz barrel, then finished in a SCR seasoned Tawny cask.
Comment

This is a big rum! The nose promises a lot and the palate and finish delivers. A whisky drinkers' rum if ever there was one, but there is nothing subtle about it.

The SS Admella Story

In the Requiem series of shipwrecks, Admella is the first in which lives were lost. Named after the ports she serviced in the coastal trade of south east Australia, Adelaide, Melbourne and Launceston, the loss of the Admella was exacerbated by the built in safety feature of watertight bulkheads.
At 0550 on Sunday the 7th of August 1859 the coastal steamer Admella, under the command of Capt McEwan, steaming at 14 kts, South East by East into a fresh breeze with a tolerable South West swell, ran aground in thick fog, hard up on Carpenter Rocks, a short mile off shore and 20 miles north west of Cp Northumberland.
After a short time on the rocks at the mercy of the "tolerable" SW swell the ship broke into three parts, pretty much along the dotted line of the rivets holding the watertight bulkheads in place.
More than a week later, after days of heroic effort, the last of the twenty-four survivors out of the one hundred and thirteen souls who boarded the ship in Port Adelaide were rescued.
The crew of the Admella thought they were 16 nm offshore and failed to take sounding in times of poor visibility.  A simple mistake that caused a totally avoidable shipwreck.