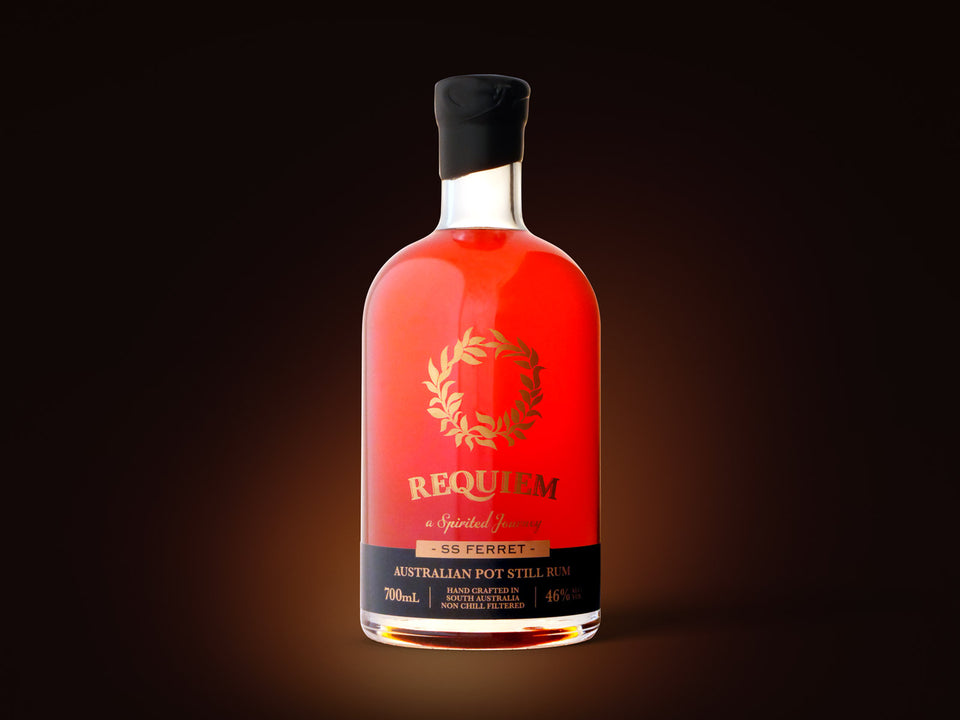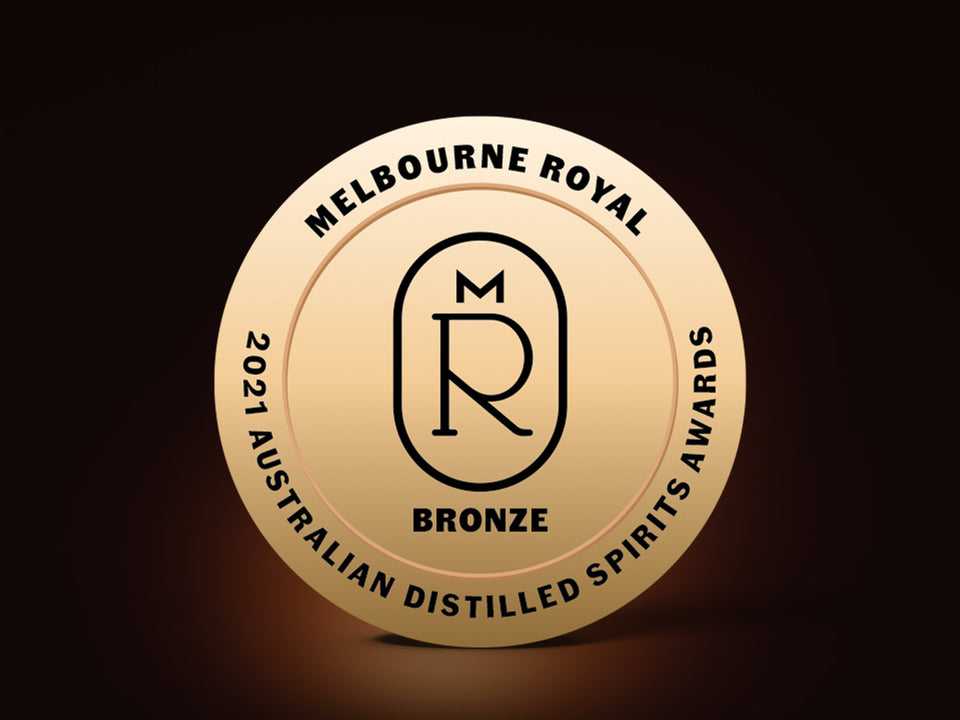 Requiem Rum SS Ferret
Awards
Style Winner - World Rum Awards 2021
Gold - Tasting Australia Best Australian Rum 2020
Silver - Australian International Spirits Awards 2019
Bronze - 2021 Australian Distilled Spirits Awards (ADSA)

Tasting Notes
Nose
Molasses, grass, caramel, cherry blossom, dark chocolate coated orange candy, orange peel and marmalade.
Palate
Seville orange with matcha Japanese green tea bitterness and chocolate.
Finish
The finish is reasonably long. What starts out as a duel between the sweetness of the port and the influence of the oak finished up as a waltz, or maybe a tango!
Provenance
American Oak Port Casks
46% ABV
6 YO
Comment
This is a rum for grown-ups. The sickly sweetness so common in commercial rums is missing, so too the presence of added spices. It is smart, graceful and sophisticated.
The history of the SS FERRET
It's been brought to our attention in a review by 'The Lone Caner' that we had not told the story of this fine rum's namesake, the SS FERRET.
Built of iron in 1871 in Glasgow, this 170.9' long, 450 ton steam ship was owned by the Highland Railway Co when in 1880 the ship was stolen as part of a conspiracy in which it disappeared from its home in Scotland and mysteriously reappeared several months later in Australia under the new name of "India".  
You can read more about SS FERRET here.