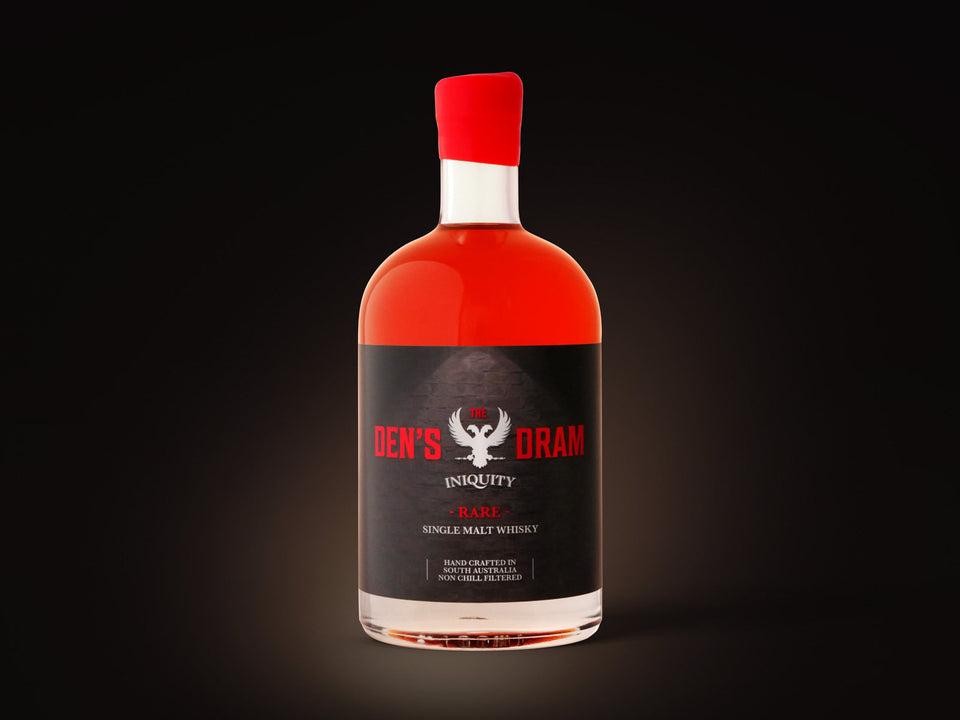 Iniquity Den's Dram – H2B2
DDH2B2-700
And now for something completely different - H2B2
Well, different for Iniquity anyway. H2B2 stands for Heaven Hill Bourbon Barrel. Since the details on the Den's Dram labels are handwritten we thought we would shorten the title to H2B2. So what is different? Other than the peated, original Flustercluck, this is the first time we have bottled a straight bourbon cask. That's right, all previous releases have been either red wine, port, sherry, peated or rum cask whiskies.
Nose
Sweet, with barley, butterscotch, menthol, orange cake icing, lime sherbet, toffee, caramel fudge, and green apple skin.
Palate
A creamy mouthfeel with tropical fruit salad, barley sugar, vanilla ice cream and or sponge cake, musk lollies and milk bottle lollies.
Finish
Subtle but very long, gentle and quite pleasant.
Provenance
First fill Heaven Hill bourbon cask mature.
3 Year Old
43.3% ABV  
Comment
This is a thoroughly delightful, all too easy drinking whisky that evaporates from your glass without you noticing. A versatile dram that is good by the fire, and even better over ice in the heat of summer.