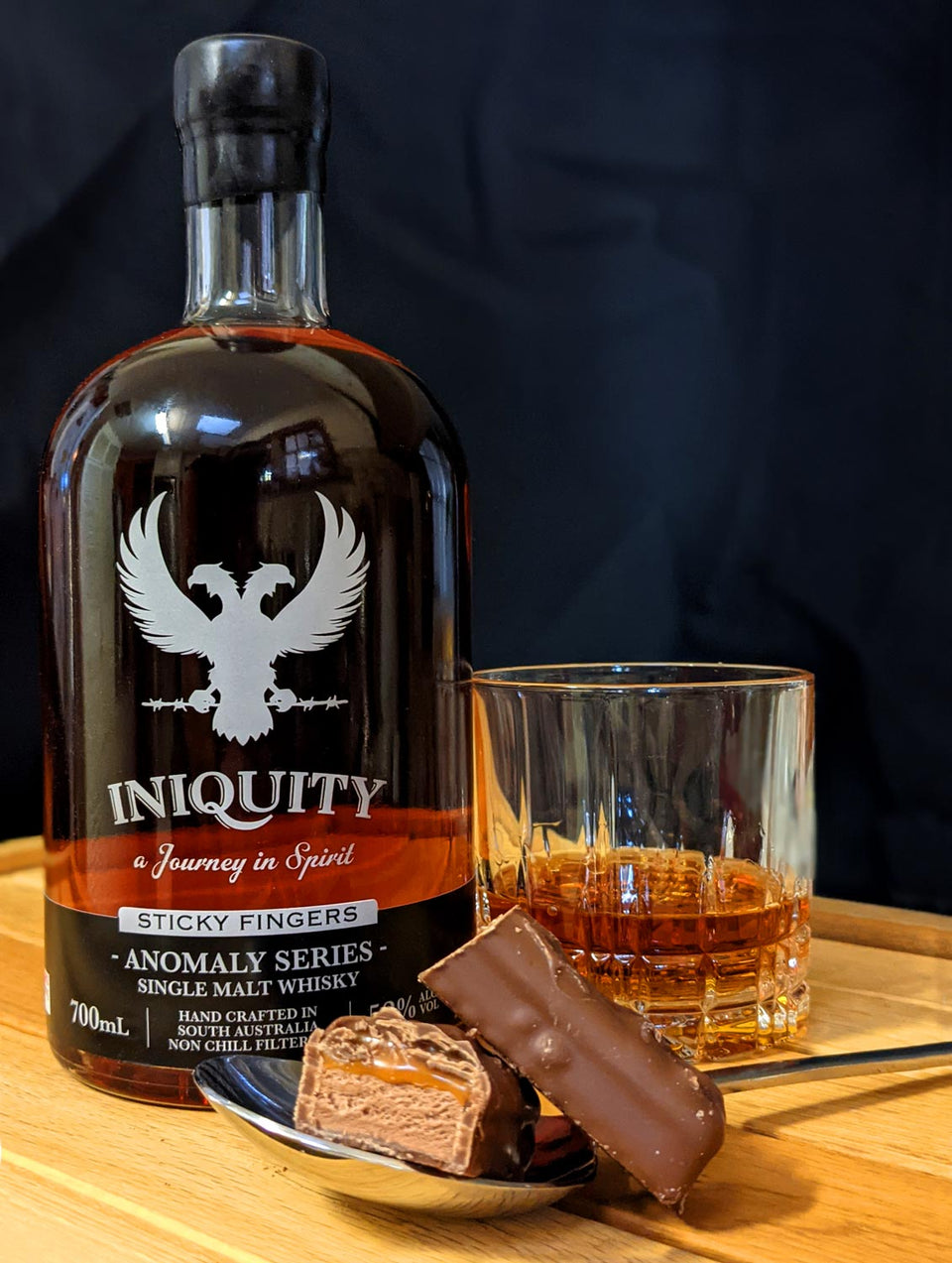 Iniquity Whisky Anomaly Series — Sticky Fingers
ASSTICKY-700
Tasting Notes

Colour
Deep rich orange gold.

Nose
Manuka honey and heather with hints of Turkish Delight evolving into floral notes and finishing as nougat.

Palate
A thorough integration of dried fruit and nuts, with a rich smooth, creamy mouthfeel.

Finish
The finish is very long, lingering and sweet. After a few visits and palate adjustment, the finish almost smells and tastes of Mars Bars.
Provenance
52% ABV
Single American Oak ex Sherry Cask #57
4 YO
Comment
A rewarding and extremely pleasant whisky. The name comes from the fact that the whisky was made from malt extract, the stuff that lives inside a Mars Bar, rather than from a mash of malted barley. A little over 4 years ago Nick from Coopers Brewery dropped in to say "Hello".  Nick asked if it was possible to make whisky from malt extract. A few weeks later a pallet of malt extract turned up and we fermented and distilled it. If you have ever handled malt extract you know where the name came from!
It doesn't take much imagination to find notes of malt extract in the whisky. Pairing a Mars Bar with Sticky Fingers is highly recommended.