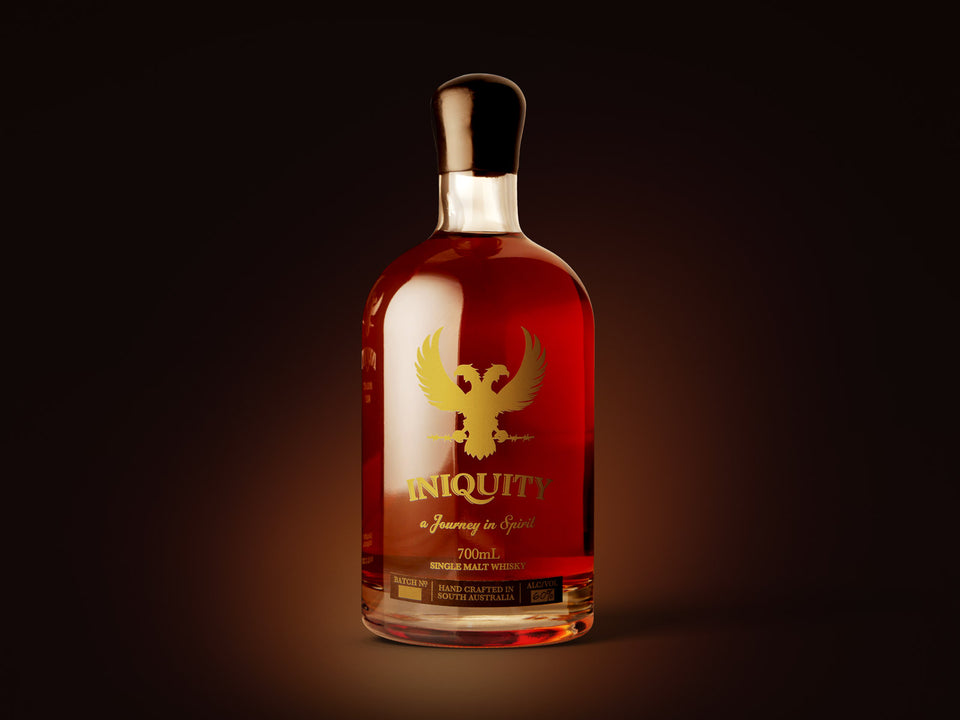 Iniquity Whisky Gold Batch No. 001
Tasting Notes
Colour
Lovely red/brown colour
Nose
Vanilla, coconut, apricots; no obvious hot alcohol, red berries, lifted alcohol, more toffee apple and red berries such as cranberries and red currants and the menthol/thyme/eucalyptus trio kick in as 'Throaties' cough lollies. Finally, minty and nutty apricot with chocolate (with mint and apricot dominating) as the alcohol gets more forward the minty character intensifies.
Palate
Warm, minty, fruity (apricot jam) and nutty with solid alcohol (and more chocolate).
Finish
Toffee dark chocolate, roasted nuts and mixed dried fruits, warming, slightly herbal, nutty, fruit & nuts chocolate and fruit leather that hangs around.
Provenance
Single Port Cask American Oak
2 YO
Comment
Lots of interesting and positive things going on. The higher proof cranks up the red fruits and the chocolate and the ether/acetone. This cask was no slouch at 46%, but demanded to be bottled at cask strength. It is more challenging and more rewarding at 60% and benefits with warming in the hand. A few drops of water opens up the spirit nicely.