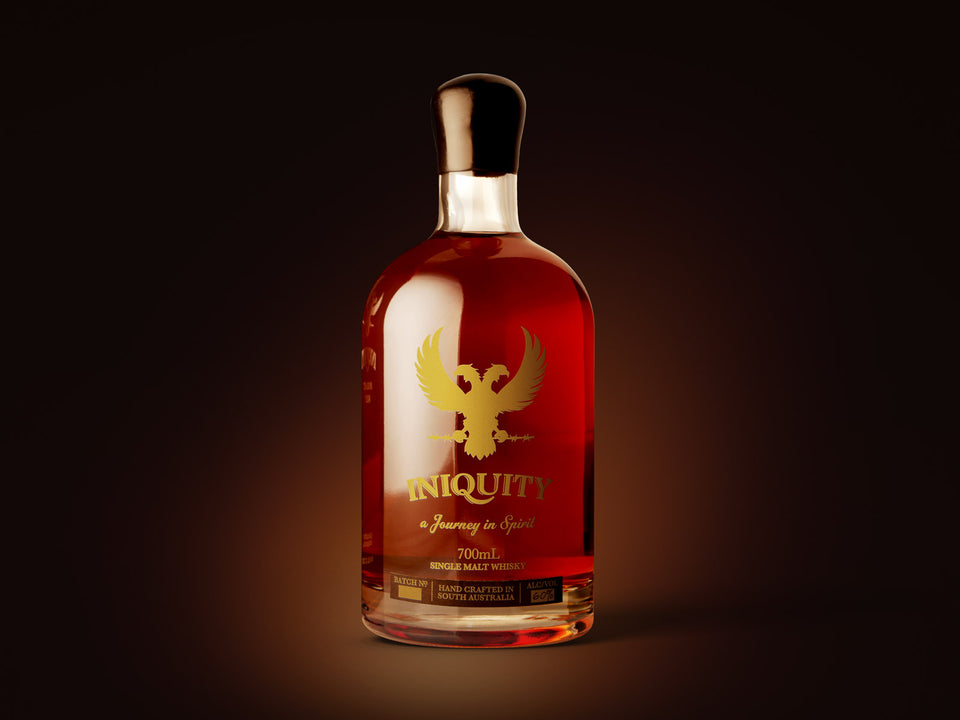 Iniquity Whisky Gold Batch No. 002
Tasting Notes
Nose
Christmas cake and brandy pudding, lifted alcohol, macerated fruits, especially sultanas and raisins, stewed apricots and some orange peel. Some sandalwood and dry mint. Slightly nutty. Hints of varnish and French polish and dusty oak. The alcohol gets more ethereal and with some marshmallow or nougat. Lovely freshness, clarity and depth, good development over time.
Finish
Some sour fruits and dusty oak, warming alcohol. Wood bitters.
Provenance
Single Port Cask American Oak 2nd Fill
60% ABV
3 YO
Comment
The balance is good with the nose the star of the show. The finish is nice with quite a long tail and some cleansing bitterness. At 60% the alcohol lets you know it is around and the warmth lends itself to a winter warming dram better suited to the footy than the cricket. A few drops of water opens up the spirit nicely and the more I taste it, the more I like it!