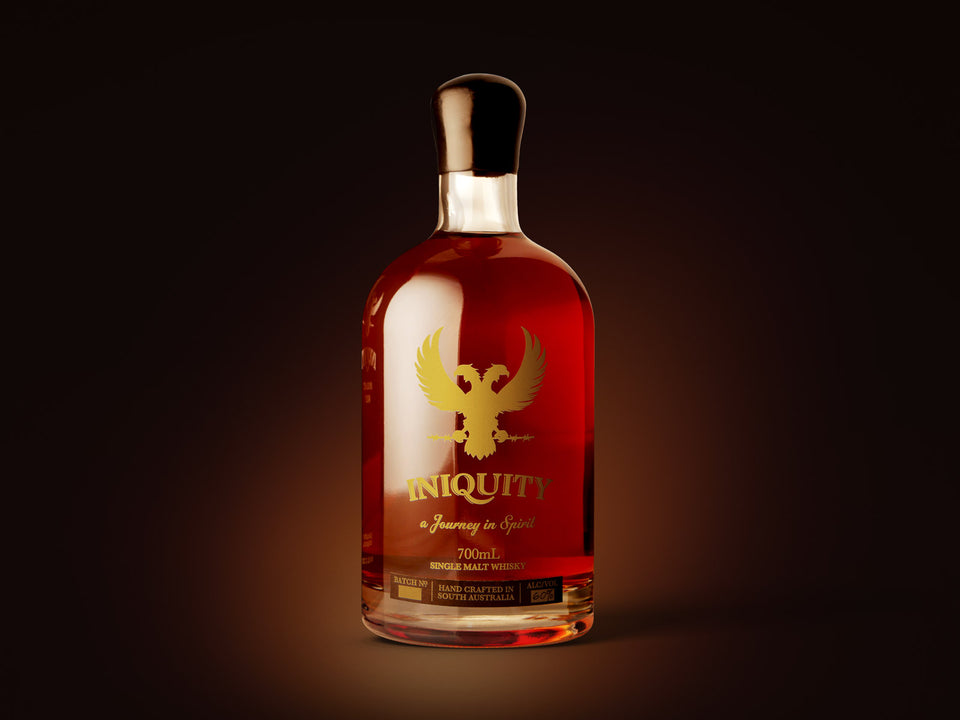 Iniquity Whisky Gold Batch No. 005
Awards
Silver - AUISC 2020

Tasting Notes
Nose
Port notes are immediately obvious with dark plum and some polished wood but this is just the start of a deep and meaningful conversation!
Palate
Initially there is muscovado sugar followed by toffee, high cocoa chocolate and citrus (orange). The balance swings from salt to sweet and back again, finishing up rather nicely in the middle.
Finish
A reasonably long finish with lime and citrus that evolve into candy notes.
Provenance
American oak, port cask
60% ABV
6 YO
Comment
This is a big, rich and voluptuous whisky. Once you have the hang of this dram, add some water and start all over again. It is a case of two different whiskies in the one glass!
This is our oldest release to date and six Adelaide summers under a hot tin roof means the Angels have had more than their fair share, but they have left a wonderfully complex and stimulating malt with some serious horsepower under the bonnet.
Give this whisky time in the glass and the respect you would a 35 year old Scottish malt and you will be rewarded.