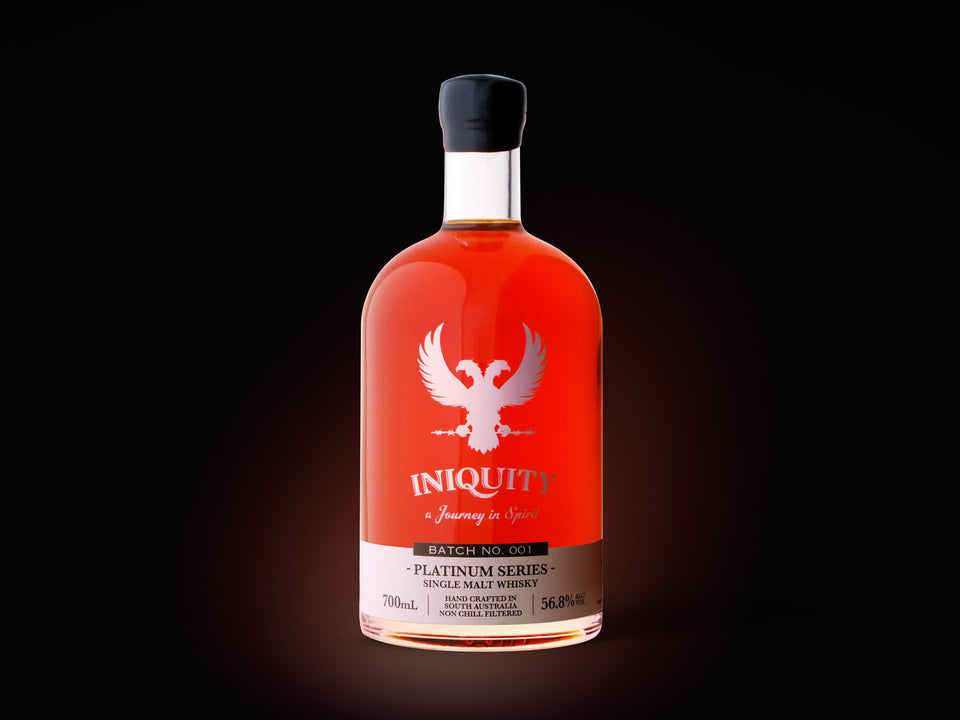 Iniquity Whisky Platinum Batch No. 001
PB001-700
The ultimate in small batch, single barrel artisanal whiskies.
Tasting Notes
Colour
Rich autumn gold.

Nose
Honey, nougat, chocolate and berries underneath tarred hemp rope.

Palate
In a word, sublime. I could get lost in the soft phenols for hours.

Finish
Long, lingering, transcendental.

Provenance
American Oak, Tawny Barrel #120
56.8% ABV
4 YO
Comment
If this whisky were a religion, it would convert any agnostic or atheist. It preaches the true potential of single malt whisky.