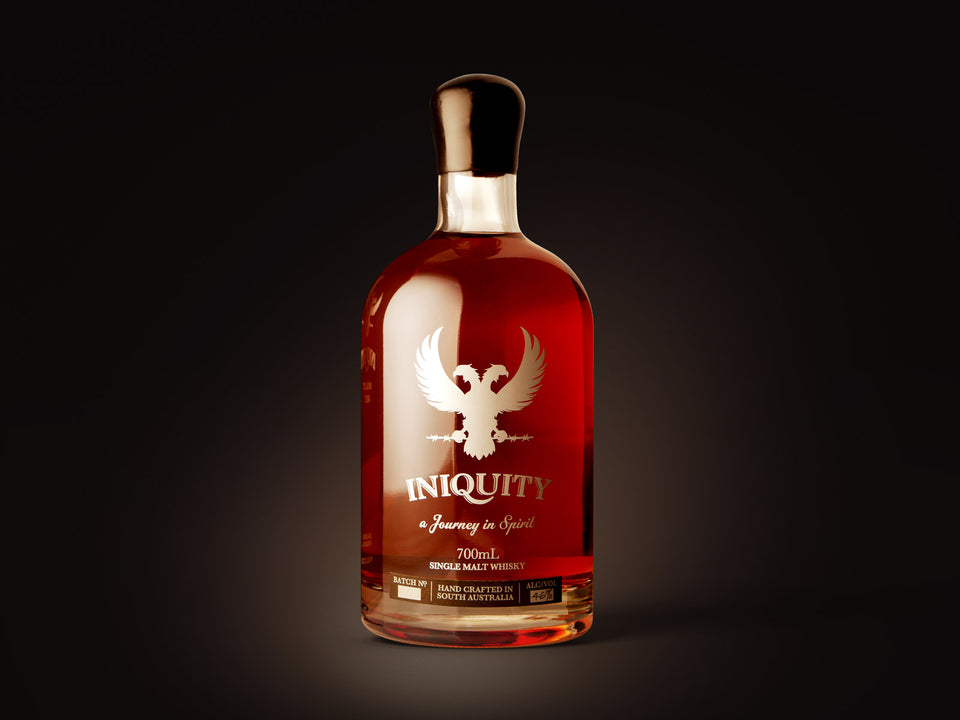 Iniquity Whisky Silver Batch No. 001
Tasting Notes
Colour
Dark amber with red brown autumnal highlights.
Nose
Mint toffee, pine needles, stone dust, wine gums, honey on toast, blackberry jam. Warm spices (ginger, cinnamon and nutmeg). Wood polish and a creamy leather conditioner.
Palate
Full and rich mouthfeel, syrupy with ginger cake, mixed peel, orange marmalade. Fruity sweet, quite woody with jam and a slightly sour fruit note in the back palate, some wood shavings.
Finish
Some sour fruit and ginger jam then spice (nutmeg and cinnamon), warming and slightly woody, more toffee and sour fruit. Drying, minty wood in the tail. Nicely balanced.
Provenance
Non-Chill Filtered American Oak, Ex Port Cask
46% ABV
2 YO
Comment
You can tell this is non-chill filtered because quite a few bottles show sediment. Shake the bottle and it dissolves. A thoroughly delightful whisky that is far too easy to drink.