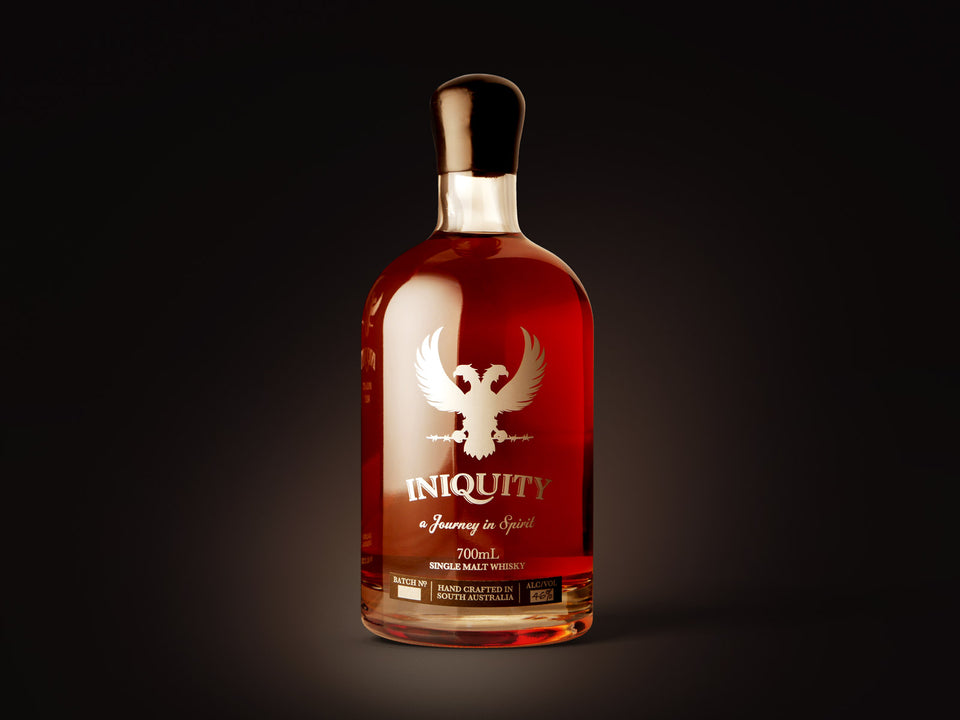 Iniquity Whisky Silver Batch No. 002
Tasting Notes
Colour
Dark amber with reddish brown highlights – colour rating 5.8.
Nose
Slightly musty, some dust, then classic candied orange, some mint toffee, apricot fruit leather, dried peaches and gets more sherry and more herbal (eucalyptus, rosemary and mint). Mint toffee and fruit leather.
Palate
Full and rich mouthfeel, herbs and honey, redcurrant jelly, then woody (pencil shavings) and Dutch Licorice.
Finish
Dry, some toffee, herbal honey and bitters. Some coffee. Gets a little papery and woody. The nose is interesting and progressive.
Provenance
Non-Chill Filtered American Oak, Ex Port Cask
46% ABV
2 YO
Comment
Every bit as good as Batch No. 001, same age, same oak regime, just different.
PLEASE NOTE
Batch No. 002 is limited to one bottle per customer due to it's limited release, and is currently shipping (at this reduced price) in a plain white box while we wait for our branded packaging to arrive.