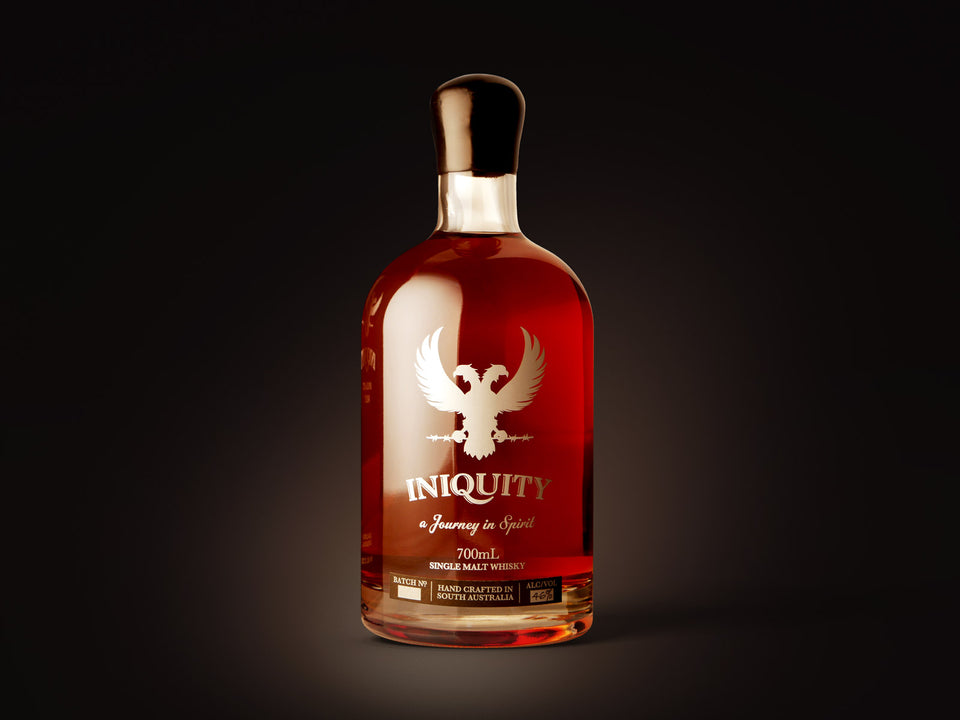 Iniquity Whisky Silver Batch No. 003
Tasting Notes
Colour
Amber gold with orange highlights – colour rating 5.3
Nose
Honey, slightly unripe stone fruit, toasted oats, buttered popcorn, malty and dusty, hessian (like wheat bags or calico/flax). Coconut macaroons with golden syrup, then gets more minty/herby. The fruit notes (pears and peaches) along with the coconut really develop. Some chalk and fresh paint/emulsion, especially in the near empty glass.
Palate
Full and rich, nice mouthfeel, very rounded and syrupy, slightly like molasses. Sweet, mint toffee and fresh peach, honey on toast, then minty wood, sour fruit and nuttiness.
Finish
Warming, long, nutty and herbal, gets woody and slightly bitter. Most intriguing with the good development in the glass over time. Good depth.
Provenance
Non-Chill Filtered American Oak, Ex Port Cask, finished in a Rum Cask for 2 months
46% ABV
2 YO
Comment
Moreish.
PLEASE NOTE: Batch No. 003 is limited to one bottle per customer due to it's limited release, and is currently shipping (at this reduced price) in a plain white box while we wait for our branded packaging to arrive.