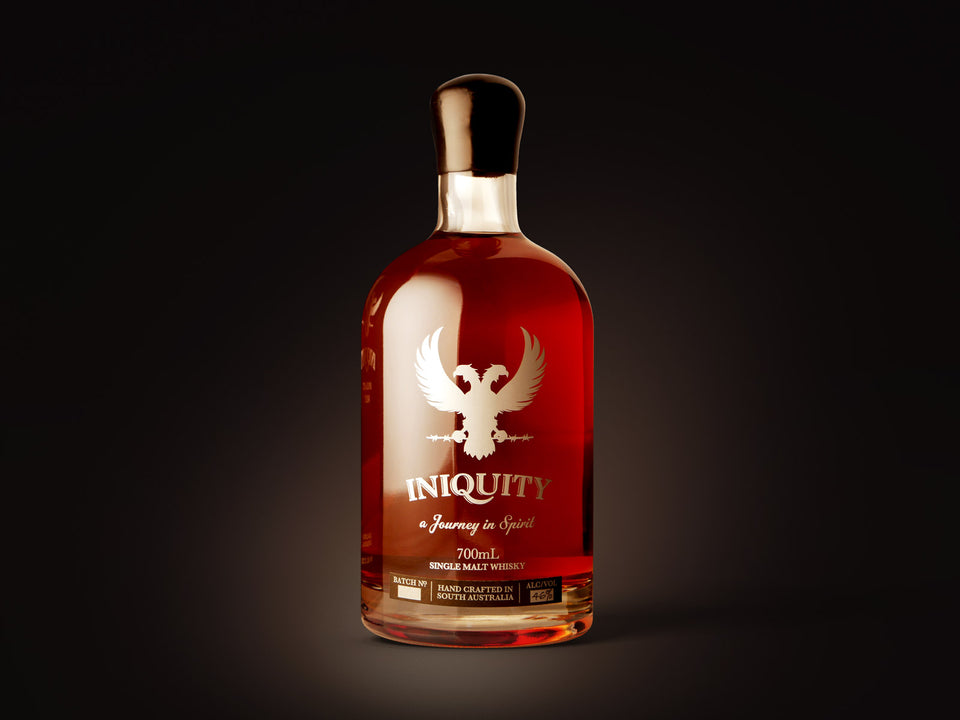 Iniquity Whisky Silver Batch No. 005
Tasting Notes
Colour
Autumn leaf red orange highlights – colour rating 5.5.
Nose
Distant but immediately discernible autumn leave and fir wood smoke with pine needles, along with vanilla and apricots and then the eucalyptus/thyme/menthol/mint kick in.
Palate
Good mouth feel, rounded, fruity and well balanced, slightly nutty, good solid alcohol with no unexpected heat, good tannins.
Finish
Lively fruity (apricots) and something minty and nutty and some burnt notes and those characteristics remain solid.
Provenance
Sherry Cask Aged Peaty and Smokey
46% ABV
Comment
A lovely, well balanced package that spells Autumn for me and the after taste just keeps on keeping on. Lovely stuff. The malt was smoked using peat from the Parawa area south of Adelaide and classic South Australian mallee wood.
This whisky is a winter warmer, but it is definitely at its best after being warmed in the hand. Don't make the mistake of drinking it cold or on ice.