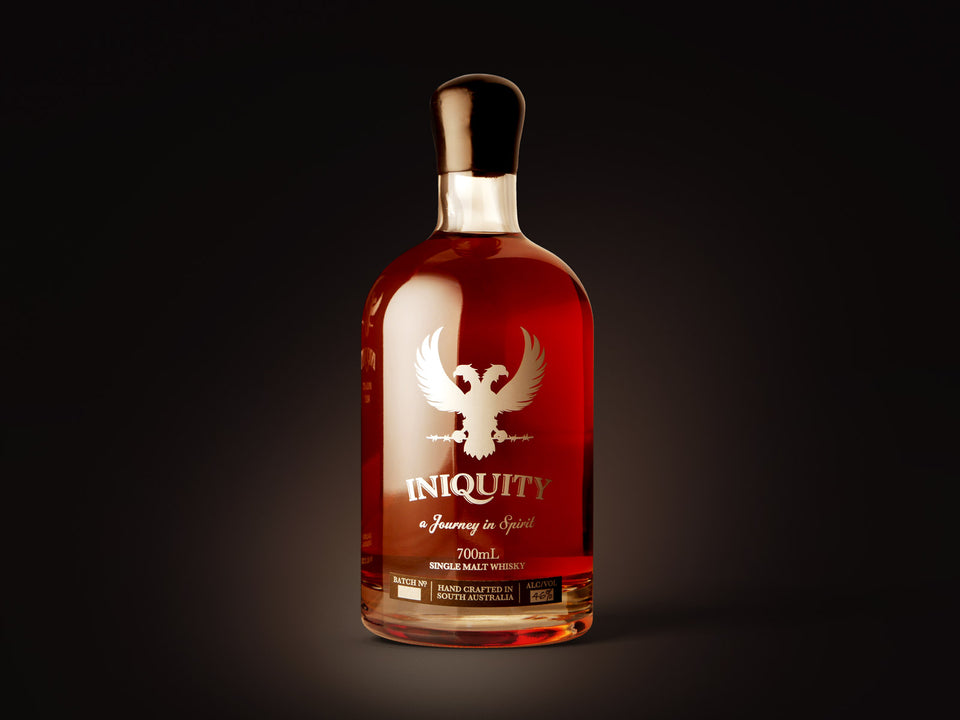 Iniquity Whisky Silver Batch No. 008
Tasting Notes
Colour
Rich and inviting orange brown.
Nose
Fruity, herbal with roast meat and lots of rancio, charred wood and faint smoked paprika, then eucalyptus, mint and cedar/pine needles.
Palate
Rich, rounded, smoky then slightly minty, fruity and oily, all gently wood smoked.
Finish
Drying fruit and charred wood and a fading smokiness. Charred wood.
Provenance
American Oak
3 x Small Port Barrels with a little Pedro added for a touch of contrast, then married for three months in a larger American Oak Port Barrel. All, except the touch of Pedro, were heavily peated by our standards.
46% ABV
2 YO
Comment
The richness is typical and the smoke isn't obvious in the nose, yet builds to show up most in the tail of the palate and in the finish as distant campfire smoke.