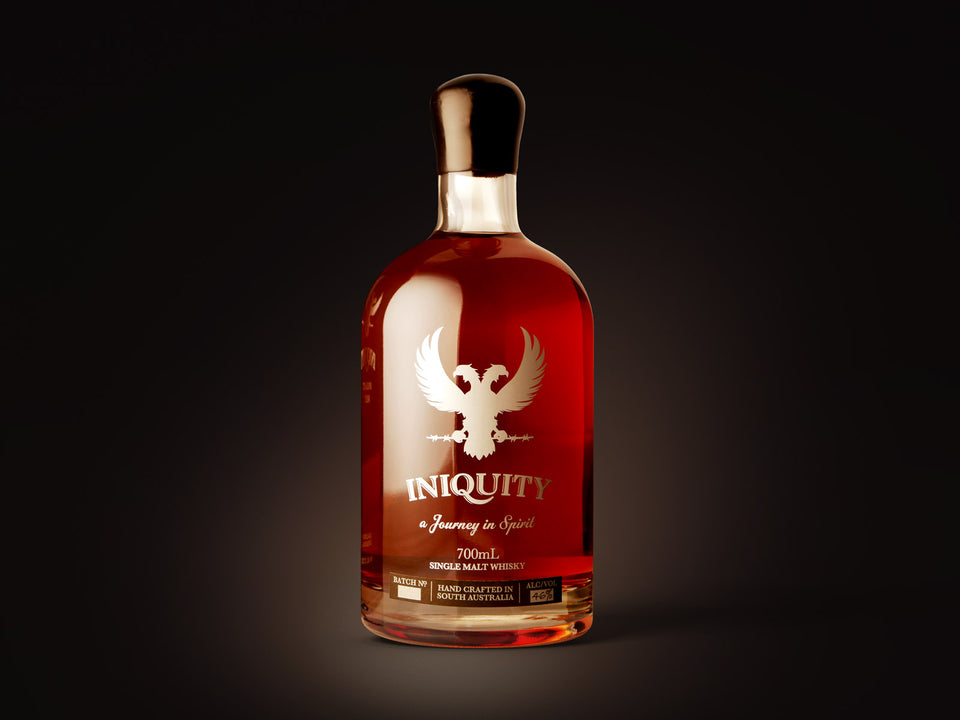 Iniquity Whisky Silver Batch No. 011
Tasting Notes
Nose
Stewed fruit, roasted nuts, macaroons, hint of rosemary and mint, honey on toast. A hint of ginger and spice along with some charred wood; some vibrant and lively youthful character.
Palate
Medium weight mouthfeel, minty with some sour fruit chews/fruit leather. Dried fruit and a nice note of mint, with sour fruit, roasted nuts and tobacco leaf in the back palate.
Finish
Some sour fruit and ginger jam with nutmeg and cinnamon, warming and slightly sour wood. Drying with a hint of aromatic bitters and peanut brittle. Nutty tannins. Long and quite dry.
Provenance
American Oak Sherry Casks
46% ABV
Comment
Probably the closest batch we have bottled to a Scottish Malt. Best to buy two bottles as they seem to evaporate before your eyes!