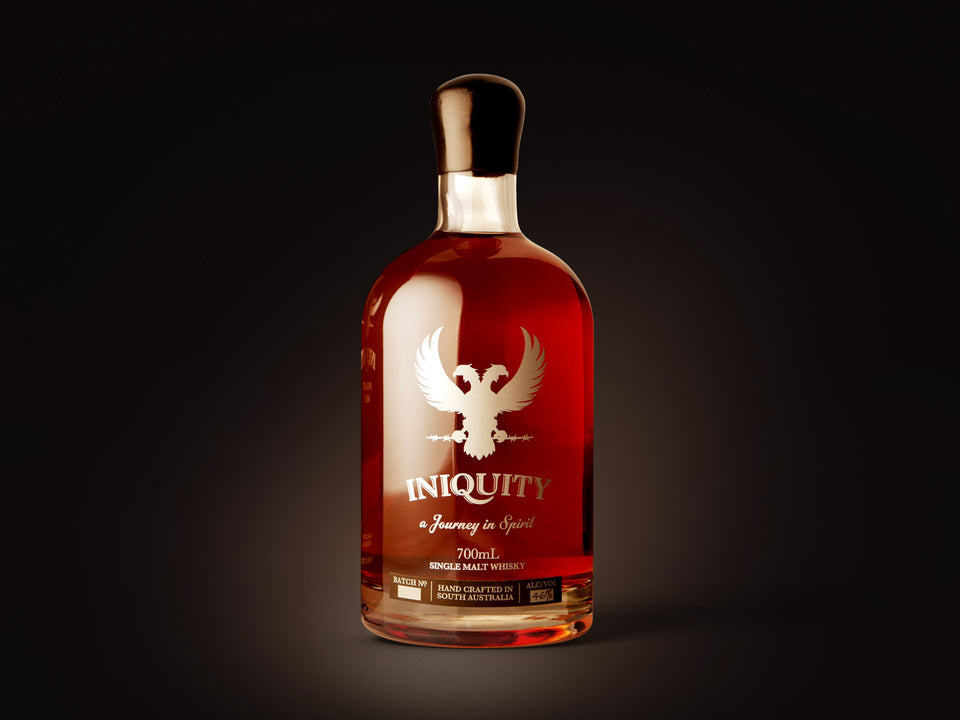 Iniquity Whisky Silver Batch No. 013
Tasting Notes
Nose
Forest floor, a whiff of pine needles, eucalyptus, menthol, thymol, Manuka honey on sour fruit compote (plums and apricots), something woody like redgum and/or silky oak and a whiff of shellac: pleasantly reminiscent of a woodworking class in high school.
Palate
Generous, rich and fruity and then ferny and oaky, apricot and peach savoury tart with wintergreen and sage.
Finish
Hints of apricot jam, lingering fruit and herbs, chewy and fruity, warming with good oak tannins.
Provenance
45% Port cask, 55% Sherry cask, both American oak and finished in a French oak Chardonnay cask for 12 months.
46% ABV
Comment
It's very nice all the way through; the nose is typical, but the rest is a little different and more refined thanks to the influence of the Chardonnay cask. The finish is really good and you will regret not buying two!