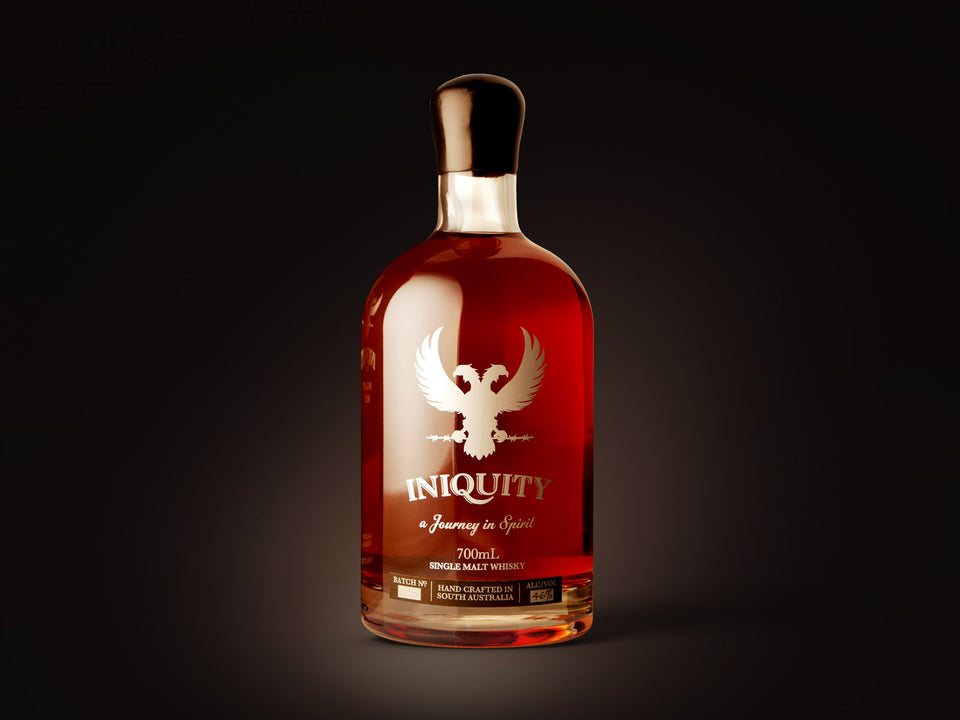 Iniquity Whisky Silver Batch No. 014
Awards
Silver - Australian Distilled Spirit Awards 2019

Tasting Notes
Nose
Honey, herbs and toffee early then sliding to mint toffee with ferns and vine leaves. Nice, gentle & ferny woody notes that get a sour edge which is slightly sappy.
Palate
Big, rich and much more Christmas cakey than the nose even slightly hinted. More oomph with plums with a spirit bite; very warming, some slightly astringent stone fruits and there's some wine barrels, maybe port or sherry, best bet is medium dry sherry.
Finish
Some sour fruits and dusty oak, warming alcohol. Apricot and pastry comes out in the end along with wood bitters. The apricots and the wood really linger.
Provenance
46% ABV
Comment
Mellow, yet complex and interesting.
A combination of about 30% 2YO American Oak sherry barrel and 70% dregs of part barrels and left overs from previous bottlings married in a French Oak red winecask.
The combinations of wood style marry perfectly to produce a complex dram that keeps you guessing as it changes in the glass.