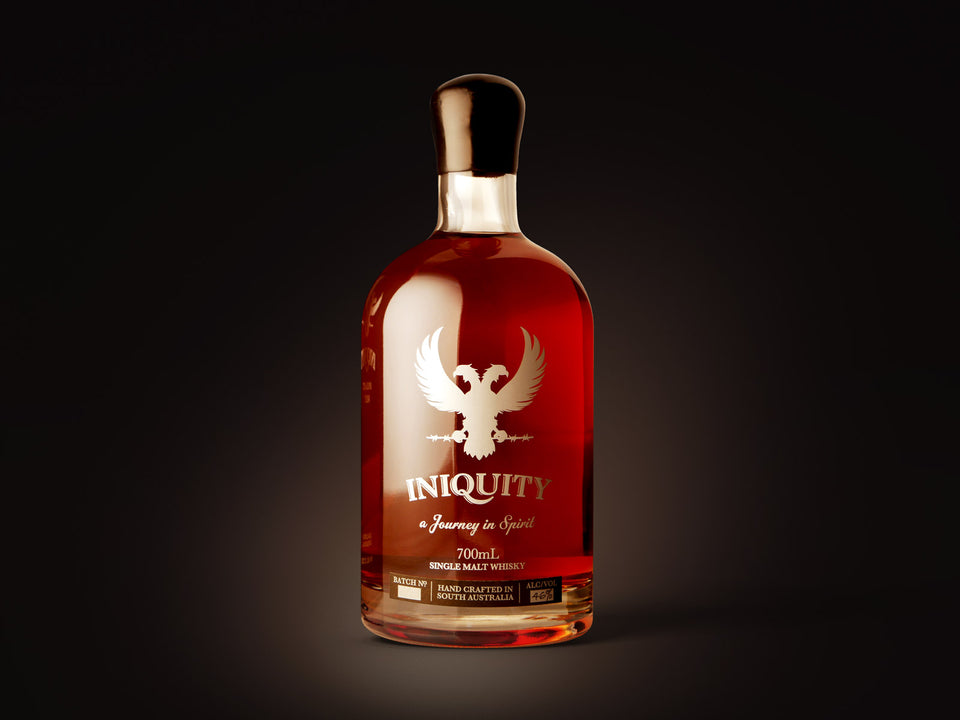 Iniquity Whisky Silver Batch No. 015
Tasting Notes
Nose
Autumn leaves, forest floor, varnish and leather, roasted nuts, apricot jam, peanut brittle, hint of mint or other mentholated herbs (thyme and rosemary), fruity wood, wine gums, wood tannins.
Palate
Soft, subtle arrival, honey, fudge, roasted nut skins (almond and walnut), sherry/port, with wood tannins more forward in the tail.
Finish
Drying, warm and slightly tannic. Wood bitters, some metallic notes and some leather. Crisp and dry.
Provenance
46% ABV
Comment
Interesting transition from nose to palate; more restrained than our usual stye, but the distillery character becomes more obvious with time in the glass.American Oak first fill port casks with a tiny portion of sherry and French Oak for balance.