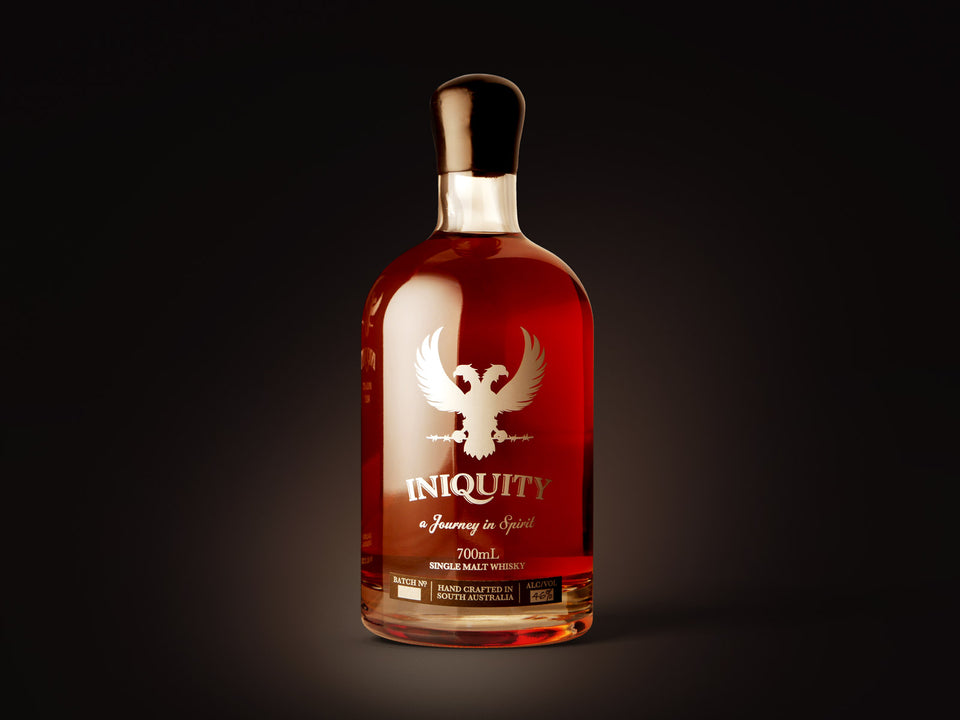 Iniquity Whisky Silver Batch No. 016
Tasting Notes
Nose
Apricot fruit leather, roasted almonds, toffee, cherries, hints of mint, thyme and eucalyptus, fruity wood, stone fruit compote, hints of oak, pine and lime zest.
Palate
Fruity (slightly sour cherries, apricot jam and stewed nectarines), peanut and/or almond brittle, mint toffee, honey and fudge, sherry, leather.

Finish
Fruity then drying, warm with some leather and wood bitters, minty with a hint of wood-smoke. Hints of dry oloroso with lingering tannins.

Provenance
46% ABV
Comment
The house style and distillery character are obvious with smooth transitions and no surprises.  This is a gentle but rewarding dram perfectly suited to breakfast, either in your porridge or in a glass!

Six individual casks made contributions to batch 016.  American and French oak, port, sherry, red wine and even a little peated bourbon wood have their say in composing this symphonic whisky.

The youngest component is just 2 years old, the oldest is 4 years old.