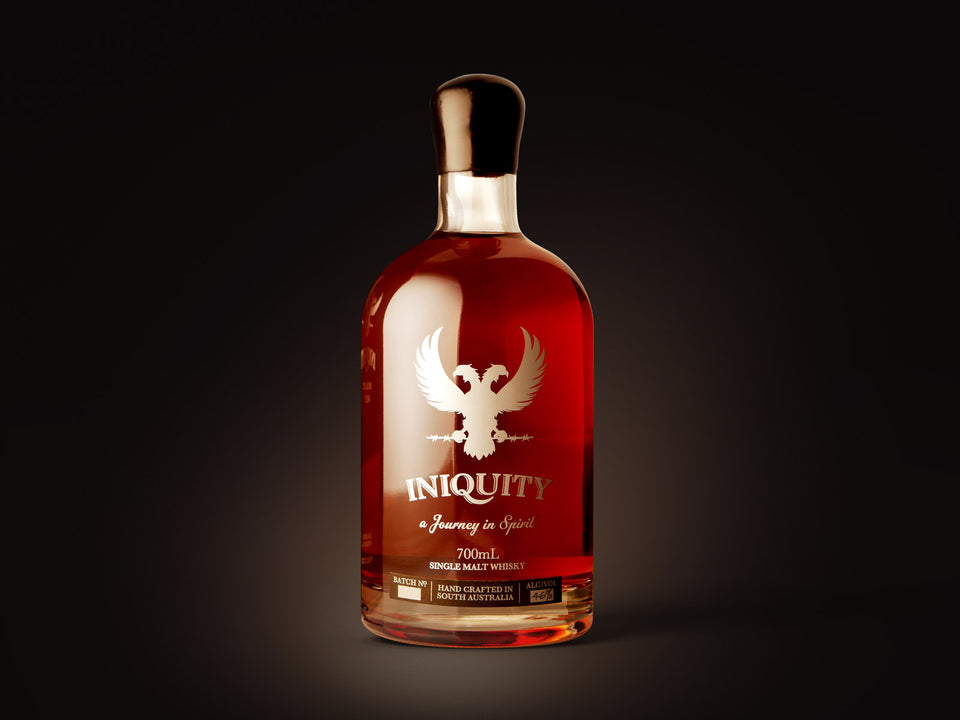 Iniquity Whisky Silver Batch No. 017
Tasting Notes
Nose
Honey, menthol, mint and other herbs, with some fruit compote, varnish and polished wood.
Palate
Fruity, warming with syrup and grape character, some vine cane sappiness. Good mouth-feel and the alcohol is structurally forward.
Finish
Long with more syrup, mixed grape and some polished wood.
Provenance
46% ABV
3YO
Comment
Delightfully soft and gentle whisky with well-rounded mouth feel and subtle complexity.

American Oak, French Oak, port, sherry and wine casks all contributed to this bottling designed by Den Members in Adelaide as The Den's Dram.