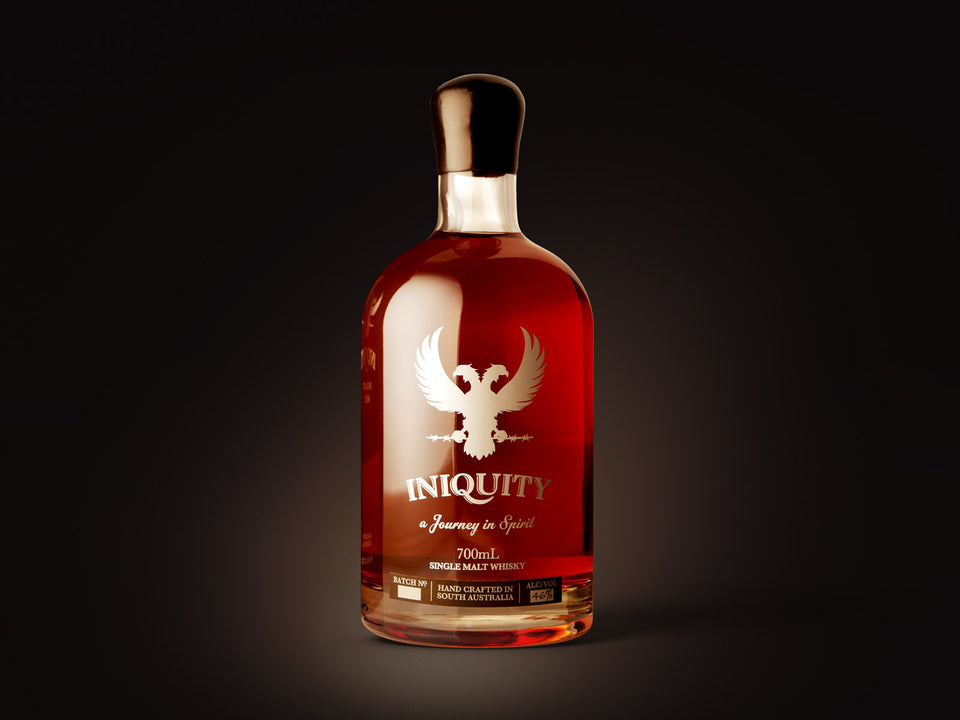 Iniquity Whisky Silver Batch No. 018
Tasting Notes
Nose
Spices – cloves and nutmeg, oak, dried grass, rum'n-raisin ice cream, caramel, apricot jam, gooseberry pie, damp (coniferous) forest floor and pine cones; adding water brings out truffles over vanilla ice cream
Palate
Dome warmth, just enough to know your drinking at 46%; spices again with a subtle pleasant toffee sweetness; chilli chocolate; becomes creamy with a hint of eucalyptus when water added.
Finish
Burnt toffee brittle on the finish before cough sweets, honey and a lingering spice finish with more cinnamon and cloves

Provenance
American Oak, 75% port, 25% sherry
46% ABV
3YO
Comment
This is a bold whisky - perfect now the nights are getting a bit cooler. A wood fire inside and snow outside is required to enjoy it more.