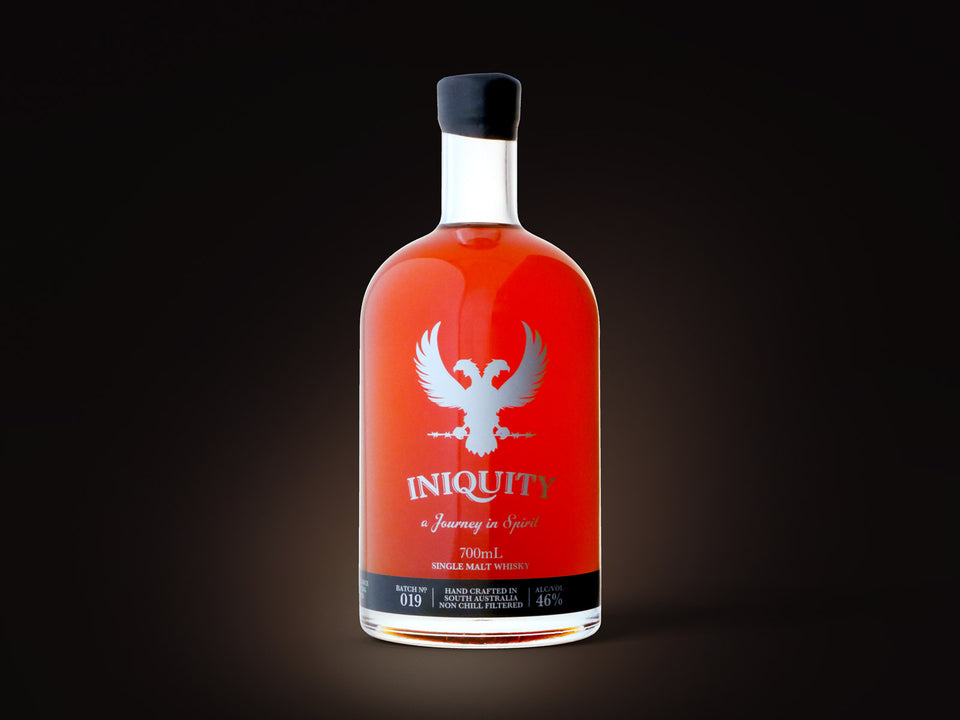 Iniquity Whisky Silver Batch No. 019
Tasting Notes
Nose
Honey and herbs, chocolate with some mandarin peel.
Palate
Orange marmalade with spicy cinnamon, baked apple, chocolate, licorice, lemon curd and candy.
Finish
Long with sweet marmalade the dominating impression

Provenance
American Oak, French Oak, tawny, apera and wine casks
46% ABV
Comment
Delightfully gentle whisky with well-rounded mouth feel and subtlety that is reminiscent of batch 014, just not quite as soft.
Dangerously easy drinking, tantalisingly tasty.