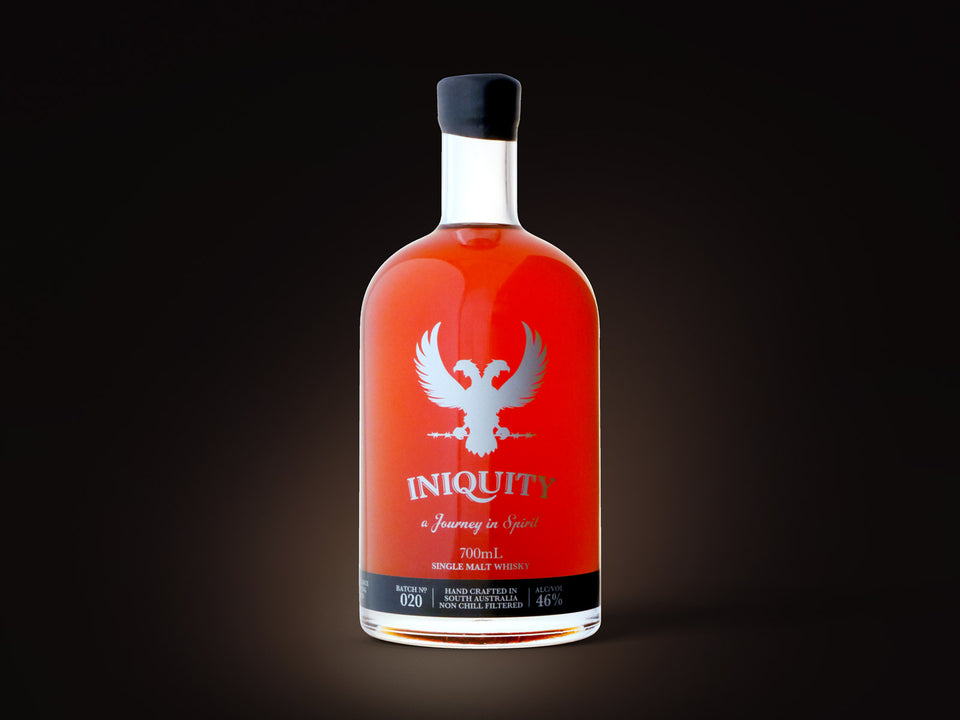 Iniquity Whisky Silver Batch No. 020
Tasting Notes
Nose
Medium bronze in colour, the nose is rich and luxurious with sherry notes and dried stone fruit, chocolate brownies or black forest cake and wild berries

Palate
The mouthfeel is boisterous without being loud or offensive and full fat with the luxurious nose carrying through to the palate. Faint notes of both nuts and chocolate are hidden amongst the fruit

Finish
The finish is long but light. As the fruit and chocolate fade a reasonably rich malt character steps up to take their place and remind you that this is in fact a malt whisky.
Provenance

Two first fill sherry and one first fill port cask, all 100 litre remade from larger McWilliams casks that matured rather than transported the fortified wine.
46% ABV
3YO

Comment
If you are expecting a full-bore Australian Sherry bomb here you may be disappointed, but if you are hoping for a delicious, and when dissected, rewarding dram you will be delighted.