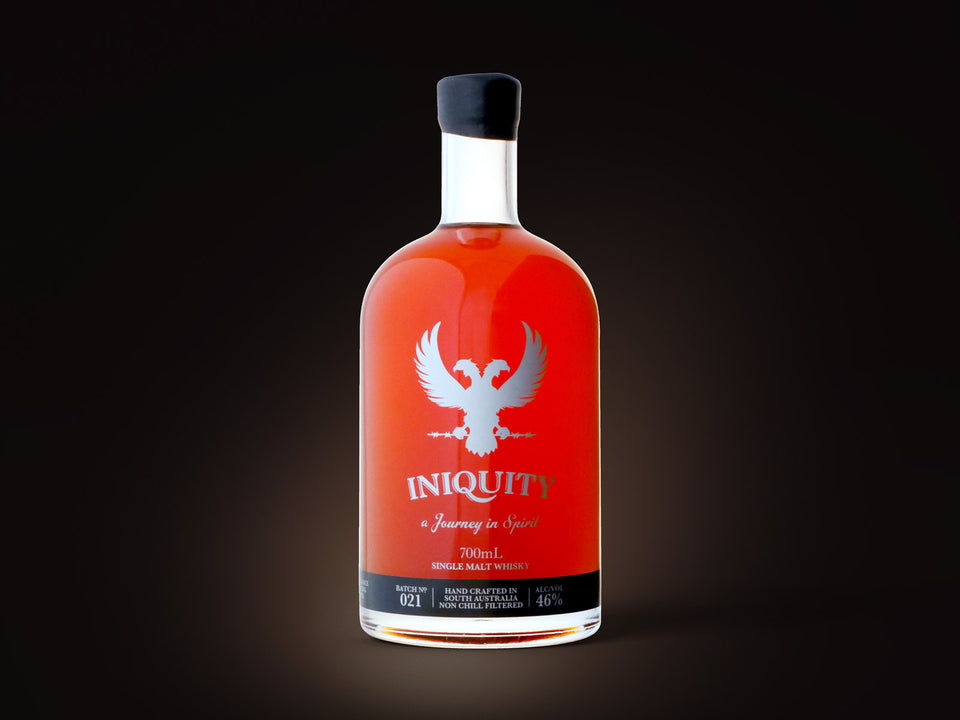 Iniquity Whisky Silver Batch No. 021
B021-700
Tasting Notes
Nose
Honey, stubble fields with earthy and grassy notes, malted barley. After 15-20 minutes it gradually changes to notes of dried fruit and orange zest.

Palate
Eucalyptus, fresh cut cedar and apple skins. After 15-20 minutes it evolves into fruit trifle with burnt toffee and caramel crepe highlights.

Finish
Gently lingering with the cedar and gum leaves taking turns to lead. After 15-20 minutes the finish becomes soft and luxurious.


Provenance

46% ABV

Primarily cask 150, a French Oak re-charred red wine cask with elements of other tawny and apera casks for balance.

Comment
A really, pleasant, easy drinking dram. The changing flavours deliver two whiskies for the price of one!