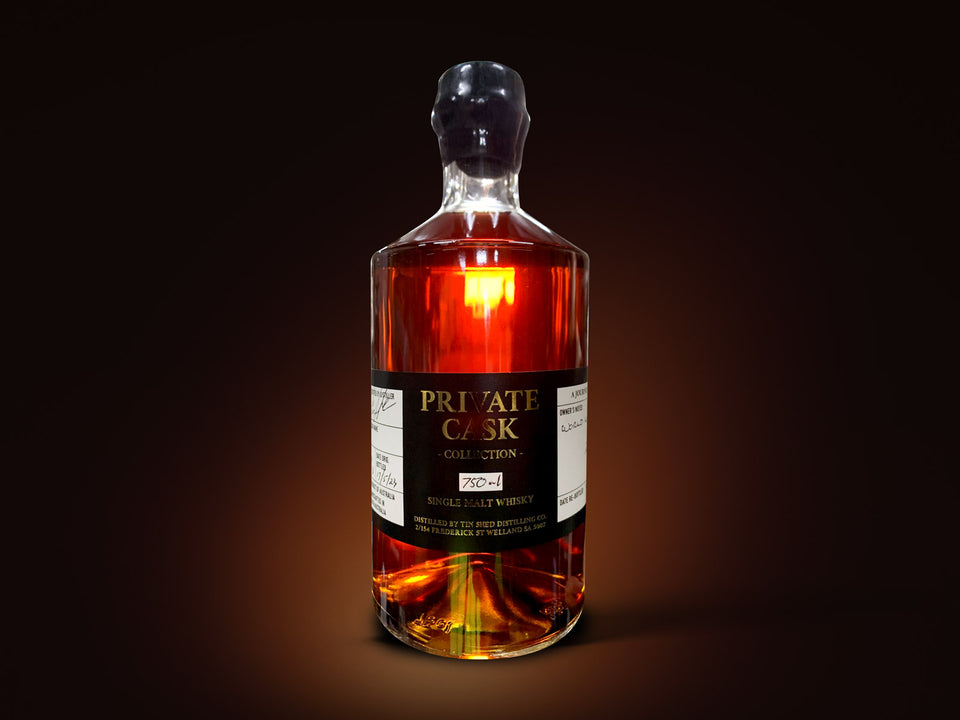 Iniquity World Whisky Day 2023 Limited Release
ASWWD23
Tasting Notes

Colour
Rich, reddish gold.

Nose
There is nothing initially distinctive on the nose, but it gradually reveals some musty library smells typical of a well integrated whisky with some age on its side. Adding a few drops of water reveals aromas as enticing as any I have come across with notes of marzipan, Christmas pudding and spices such as cinnamon.

Palate
A substantial mouthfeel with enough alcohol warmth to remind you that this is 52.7%. The marzipan becomes quite evident along with autumnal leaf litter. There is the Grape Effect Jim Murray attributes to Australian whisky, but none of the winey notes normally associated with it.

Finish
The finish is long and lingering, dry without being astringent, just gently fading away leaving you wanting more as you detect a little hint of sweetness in the tail. This is a well integrated whisky that takes time to reveal its secrets, a perfect winter warmer.

Provenance
52.7% ABV
French Oak from the Troncais Forest with medium toast, ex Pinot

4 YO
Comment
At 52.7% ABV this is a whisky you should devote a little time to. It is the perfect dram for celebrating World Whisky Day with friends. A Goldilocks whisky for winter.