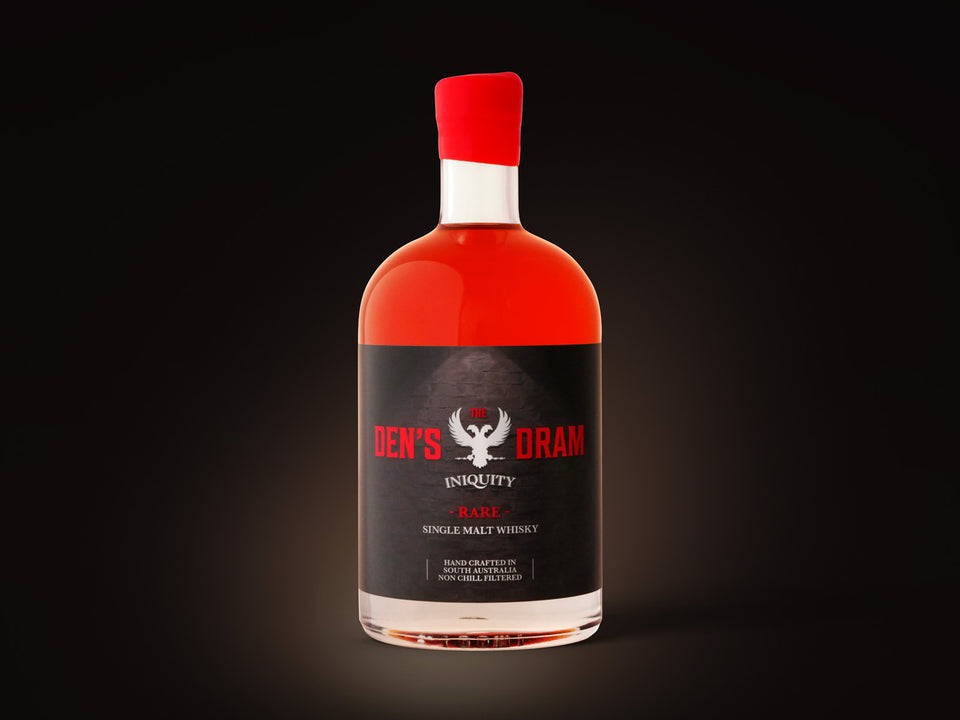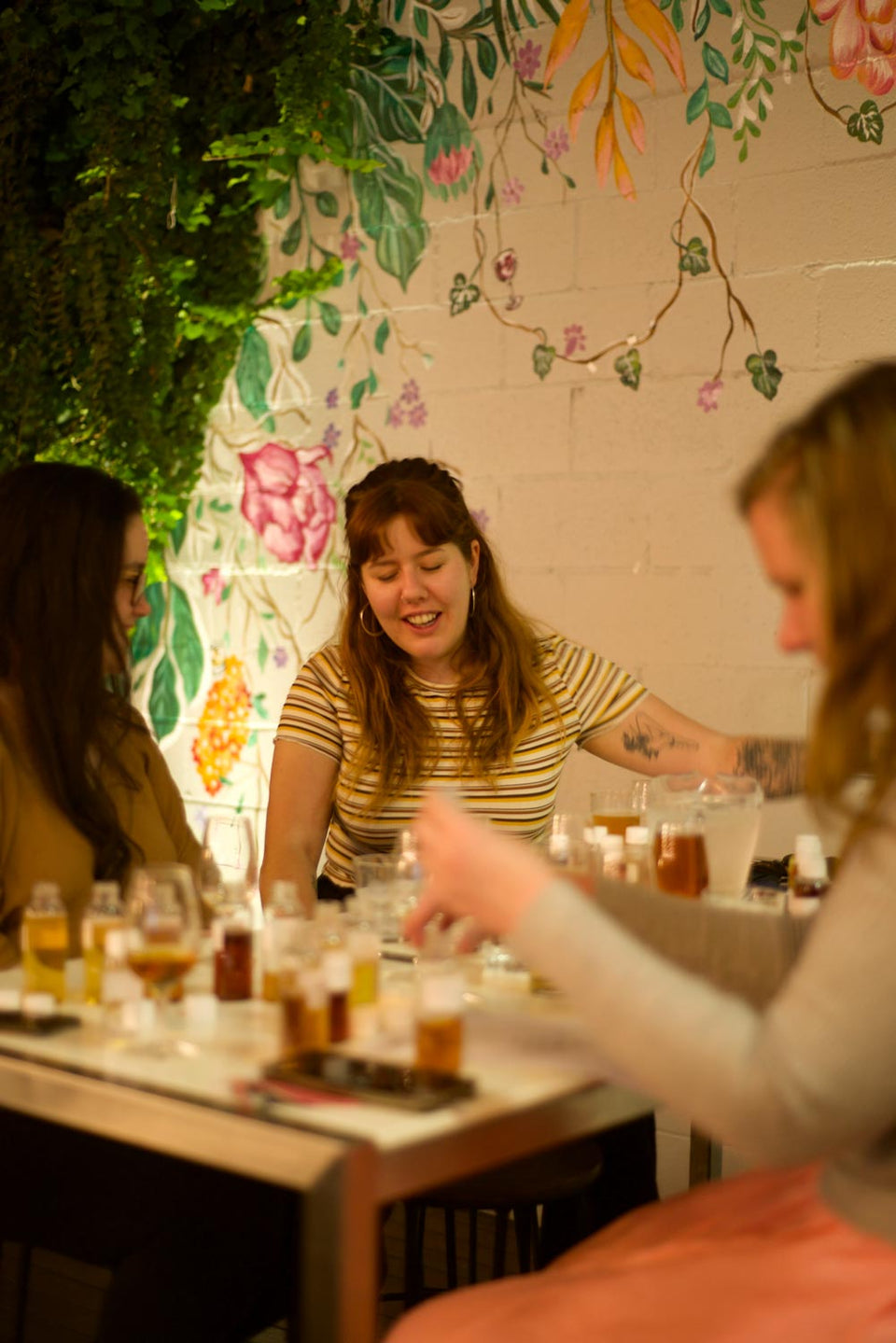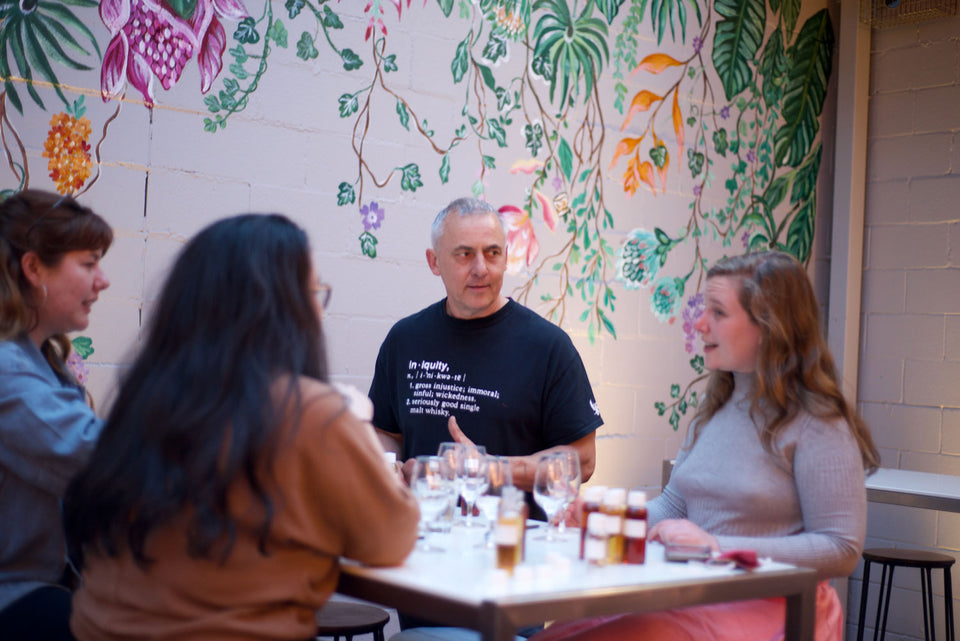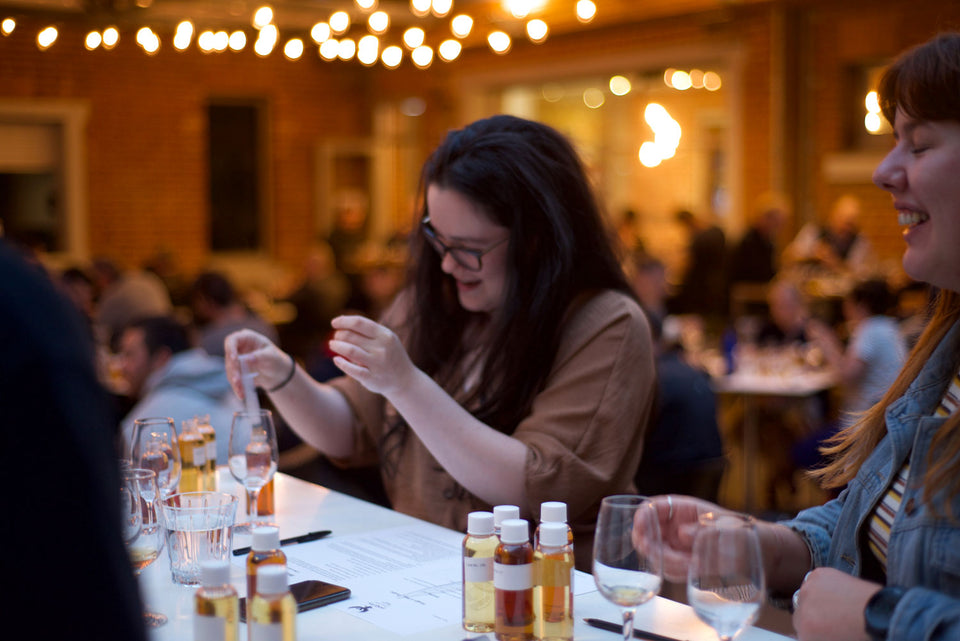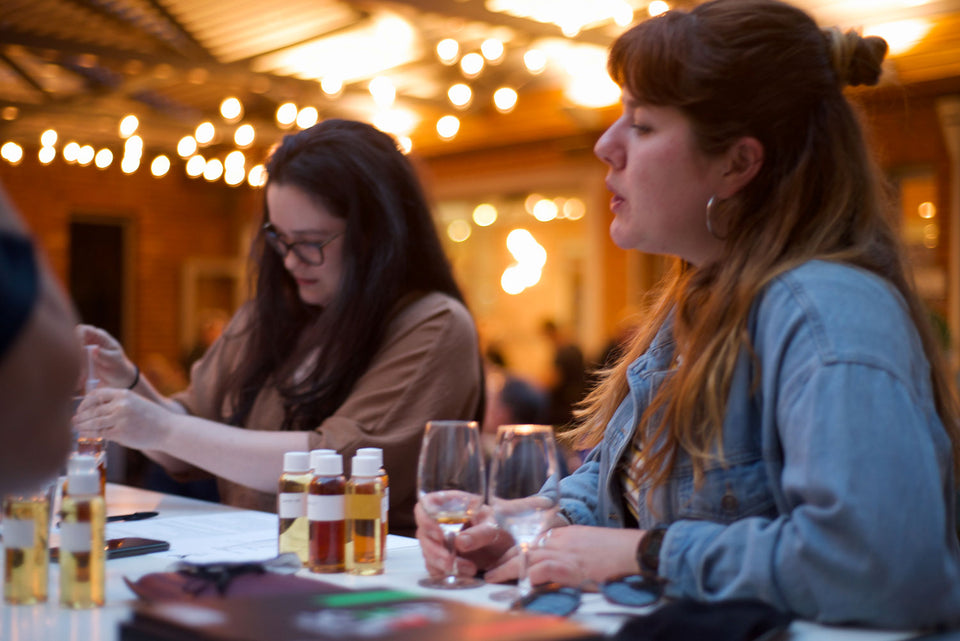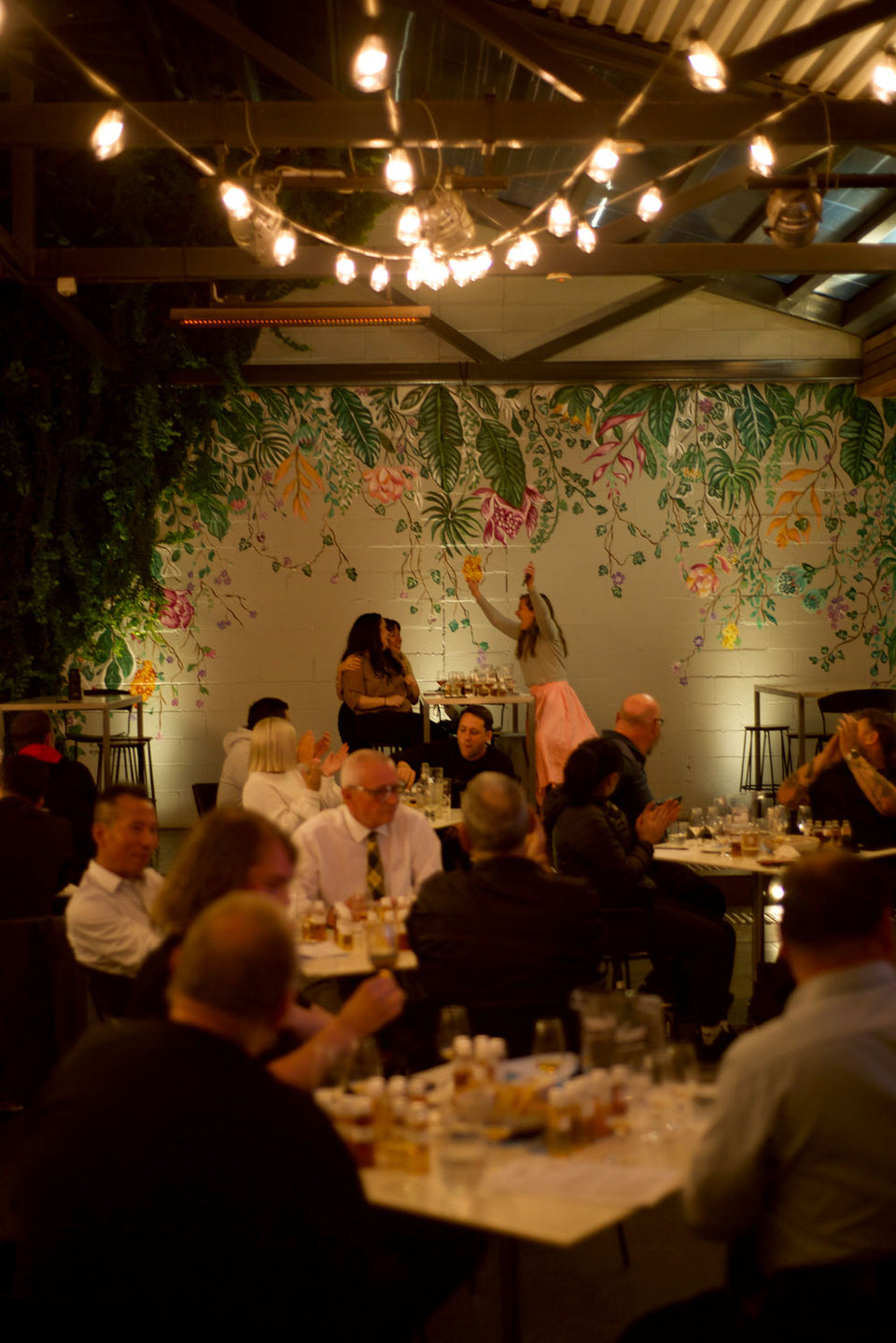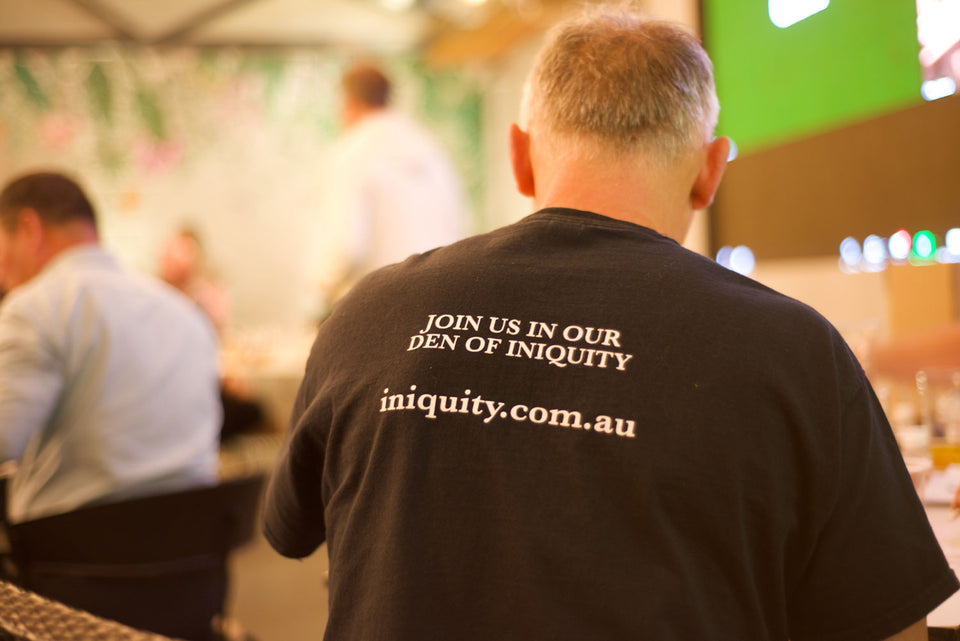 Iniquity Den's Dram – The Pirate Girls
DDPIRATEGIRLS-700
The first of the official Den's Drams
On a quiet Tuesday night in November 2021, around 50 whisky tragics gathered at the Joiners' Arms Hotel, opposite Cooper's Stadium in Hindmarsh, S.A. They had paid a modest fee to gather as teams and pit their skills against each other for the fun and recognition of blending the first of the official Den's Drams; a limited release, small batch single malt.
Each of the Den members was given 5 x 100ml samples of different casks, plus water, a recipe sheet, a pipette, and a syringe. They were given 75 minutes to put together a blend of as many or as few of the casks as suited their palates.

The winning team consisted of Sam Graydon, Irina Arhipova and Nemesia Dale-Cully from Pirate Life Brewery. In recognition of their success this first Den's Dram release is known as 'The Pirate Girls'. Click here for more details and photos of the event.

We only filled 100 x 700mL bottles of The Pirate Girls and they are only available right here through our virtual cellar door. Normal members' discounts apply. To reduce costs this bottling will be delivered in the new Iniquity Z-Box.
Tasting Notes
Nose
The initial hit is of pot pouri, lavender and a cottage flower garden. There are notes of chesterfield leather, old-polished wood furniture and hard caramel lollies. Water opens the nose up, with apricot and Violet Crumble characteristics. There are hints of smoke wafting in and out of the mid and upper nose.
Palate
The mouthfeel is rich, full bodied and creamy. Honeycombed Geraldton Wax, if there is such a thing, is the dominant flavour, followed by cedar tobacco box.
Finish
The finish is long and mostly sweet with the odd sour note that is reminiscent of bitter Turkish Delight. There are hints of berries and the shiraz cask in the tail.
Provenance
The 5 x cask samples were a mix of styles.
One was smoky, two were bourbon casks, one was a sherry cask and one was a heavy shiraz cask. The girls' blend was surprisingly weighted heavily in favour of the shiraz cask and the sherry cask, with a tad of the smoke to add complexity and a tad of the bourbon to temper the wine effect. A little water was included to further temper the heat and the wine effect. The result has the Iniquity DNA for sure, but it is in most respects quite different to our normal releases.
46% ABV

Comment
This would be great with a strawberry pavlova. It is a Monty Python Dram, something completely different and certainly not beige!